Mary Kay Andrews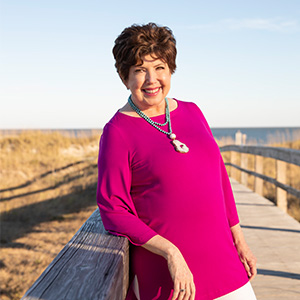 Mary Kay Andrews is the author of several New York Times bestsellers, including Sunset Beach, The High Tide Club, Beach Town, Savannah Blues, and Christmas Bliss, among many others. She has also written 10 critically acclaimed mysteries, including the Callahan Garrity series, under her real name, Kathy Hogan Trocheck. A native of St. Petersburg, Florida, a former journalist, a frequent writing teacher and a lifelong "junker," she lives in Atlanta, Georgia.
Featured Book: The Home Wreckers
Website: https://marykayandrews.com/
---
Check back soon for details about Mary Kay's appearance at the 2022 Festival of Books!