Americana with Raffi
October 8, 2022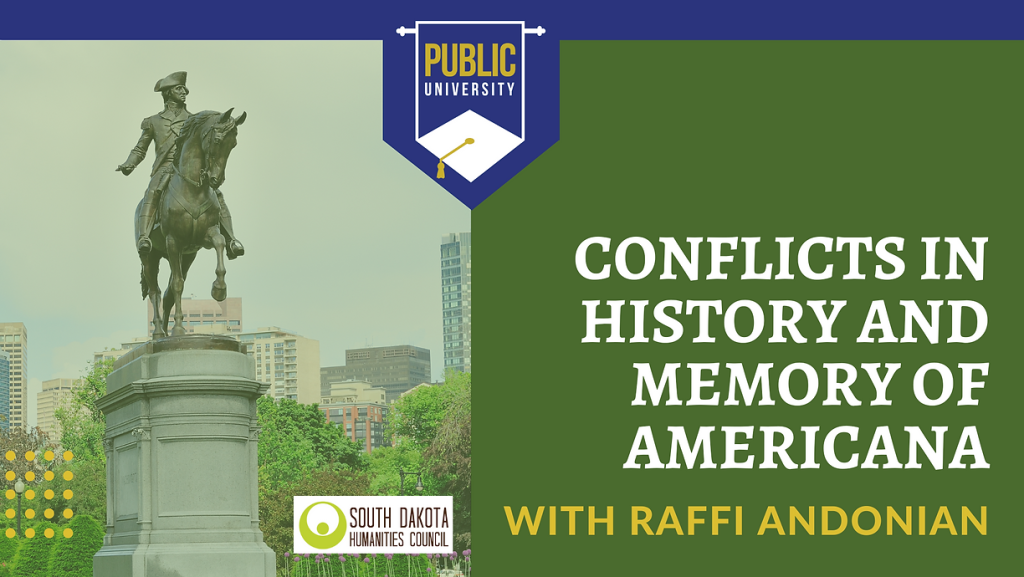 As we have found to be true historically and still do to this very day, disagreements over stories and spaces often derive from their contested narratives. So how do we decide which perspectives are "right" in each circumstance?
"Conflicts in History and Memory of Americana," a 10-week virtual class funded in part by a grant from the South Dakota Humanities Council, is an opportunity for participants to learn about the backgrounds and controversies of certain historic sites and monuments, the effects of presentism in history, and how to use critical thinking and research to better understand the events, places, and people whose narratives influenced our history and culture.
Hosted by Humanities North Dakota and led by instructor Raffi Andonian, the "Conflicts" weekly online class examines multiple major case studies accompanied by insightful input from subject-matter-expert guest speakers. Andonian emphasizes, "We can better understand the world today by studying the provocative people and events of the past. It's important to hear from a variety of voices, not just mine, as the purpose of this class is to understand multiple perspectives about history through the lens of historical thinking."
Classes began Sept. 13, 2022 and will be held every Tuesday until November 15.
The "Conflicts" course offers some truly unique interaction opportunities for participants. Prior to the first session, Andonian shared an enticing message with class registrants: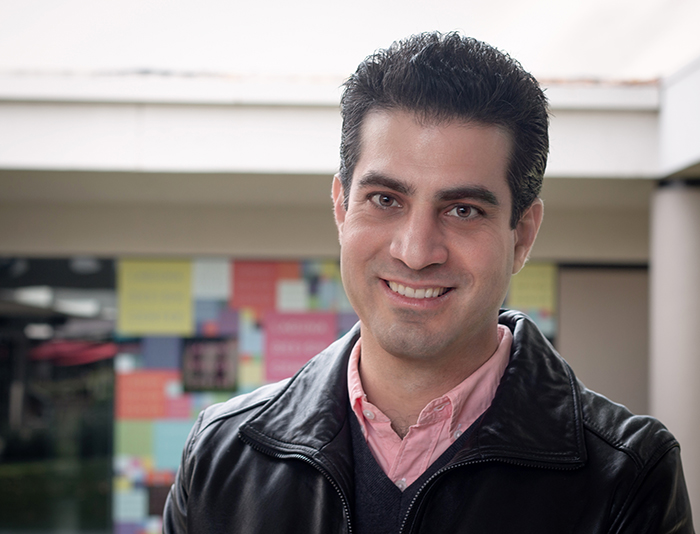 Raffi Andonian is an Amazon best-selling author of three books, professional public speaker, and producer and host of a streaming TV show that challenges the present by inquiring the past. He is the founder and CEO of Raffi's Regulars, dedicated to creating a community that focuses on relevantly connecting the past to the present by applying historical perspective to major current issues.
Andonian holds two degrees in history, a third in historic preservation, and another in nonprofit organizations. He facilitates reflection and dialogue via media appearances and live events, aiming to promote understanding and inquiry about challenging topics. Raffi's mission is to help move people in a constructive direction that acknowledges nuance and integrates perspectives.
LEARN MORE
Raffi will join Lawrence Diggs for Brainstorming: The Human Connection on Thursday, Oct. 13. Tune in from 10:30-11:30 a.m. Central via Zoom or the SDHC Facebook page to hear more from Raffi about his class and other resources.
---
Learn more about humanities programming in South Dakota by signing up for SDHC e-Updates!