A 12-week Virtual Class with Raffi Andonian
ABOUT THIS CLASS
As we have found to be true historically and still do to this very day, disagreements over stories and spaces often derive from their contested narratives. So how do we decide which perspectives are "right" in each circumstance?
In a new online class with instructor Raffi Andonian, learn more about the backgrounds and controversies of certain historic sites and monuments in America, the effects of presentism in history, and how to use critical thinking and research to better understand the events, places, and people whose narratives influenced our history and culture.
This is a 12-week virtual class using the Zoom platform.
Wednesdays:
February 8, 15, 22
March 1, 8, 15, 22, 29
April 5, 12, 19, 26
12:00 – 1:30 p.m. Central
Free tickets available!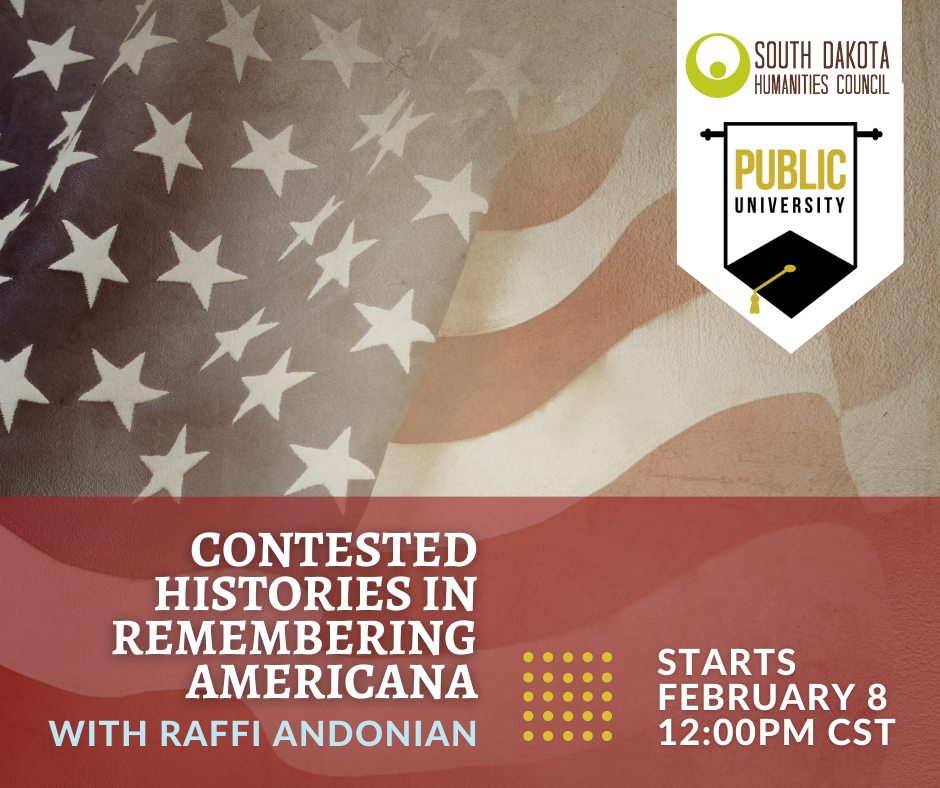 ABOUT RAFFI
Raffi Andonian is an Amazon best-selling author of three books, professional public speaker, and producer and host of a streaming TV show that challenges the present by inquiring the past. He is the founder and CEO of Raffi's Regulars, dedicated to creating a community that focuses on relevantly connecting the past to the present by applying historical perspective to major current issues.
Raffi holds two degrees in history, a third in historic preservation, and another in nonprofit organizations. He facilitates reflection and dialogue via media appearances and live events, aiming to promote understanding and inquiry about challenging topics. Raffi's mission is to help move people in a constructive direction that acknowledges nuance and integrates perspectives.