Joseph M. Marshall III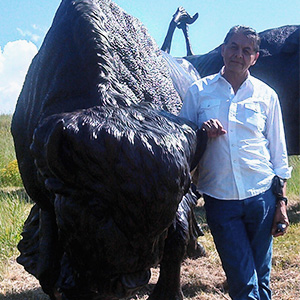 Joseph M. Marshall III is a teacher, historian, writer, storyteller, and Lakota craftsman. Raised by his maternal grandparents in a traditional household on the Rosebud Sioux Indian Reservation, he is an enrolled member of the Sicangu Lakota tribe. Marshall published his first book in 1991 and has written 17 more since, mostly non-fiction focusing on Lakota history, issues, and culture. He is an adjunct instructor at Sinte Gleska University and a board member of Lakota Youth Development.
Featured Book: Crazy Horse Weeps
---
Check back soon for details about Joseph's appearance at the 2022 Festival of Books!