Prize-Winning Composer Joins SD Symphony Events
John Luther Adams brings Become Ocean to South Dakota for Pulitzer centennial

Composer John Luther Adams imagines the earth engulfed by the sea in his Pulitzer Prize-winning piece Become Ocean, a work commissioned by the Seattle Symphony.
Adams joins the South Dakota Humanities Council and the South Dakota Symphony Orchestra in October to commemorate the Pulitzer Prize centennial in South Dakota, part of the yearlong, nationwide celebration.
The symphony opens its 95th season on Saturday, Oct. 8 with a performance titled "Become Ocean,"featuring Adams' Become Ocean, Debussy's La Mer, and Wagner's "Entry of the Gods in Walhalla" from Das Rheingold.
John Luther Adams won the 2014 Pulitzer Prize in music for his piece inspired by the waters of the Pacific Northwest. The Pulitzer committee called it "a haunting orchestral work that suggests a relentless tidal surge, evoking thoughts of melting polar ice and rising sea levels."
"As I composed Become Ocean, I had in my mind and my heart this image of the melting of polar ice and the rising of the seas. All life on this Earth emerged from the ocean," said Adams in an interview with NPR. "If we don't wake up and pay attention here pretty soon, we human animals may find ourselves once again becoming ocean sooner than we imagine."
Adams' concern for the environment transcends his music.
He moved to Alaska in 1973 to participate in environmental protection work. Adams served as executive director for the Northern Alaska Environmental Center before turning fully to his music.  
A masterful composer, Adams has also composed music for percussion, chamber ensembles, film, and television. He has also taught at several colleges including Harvard University and the University of Alaska.
The SD Humanities Council and the SD Symphony will offer a preamble of community and educational events Thursday, Oct.  6 and Friday, Oct. 7. Details will be announced later.
The title performance on Saturday, Oct. 8, with John Luther Adams, will be at the Washington Pavilion in Sioux Falls, beginning with a pre-concert lecture at 6:30 pm and concert at 7:30 pm.
Purchase tickets through the SDSO website or call the Washington Pavilion box office at (605) 367-6000.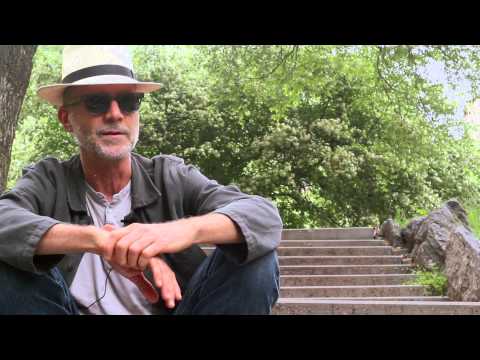 Play Video
Awarded the 2014 Pulitzer Prize for Music and the Grammy award for Best Contemporary Classical Composition, Become Ocean has been described by the New Yorker's Alex Ross as "...the loveliest apocalypse in musical history." Performed by the Seattle Symphony under the baton of Ludovic Morlot, this majestic orchestral work casts an expressive arc that's by turns intimate and expansive -- an ebbing and flowing sonic journey that finds the composer testing the very limits of his imagination.