Plan Your Festival Experience
September 17, 2022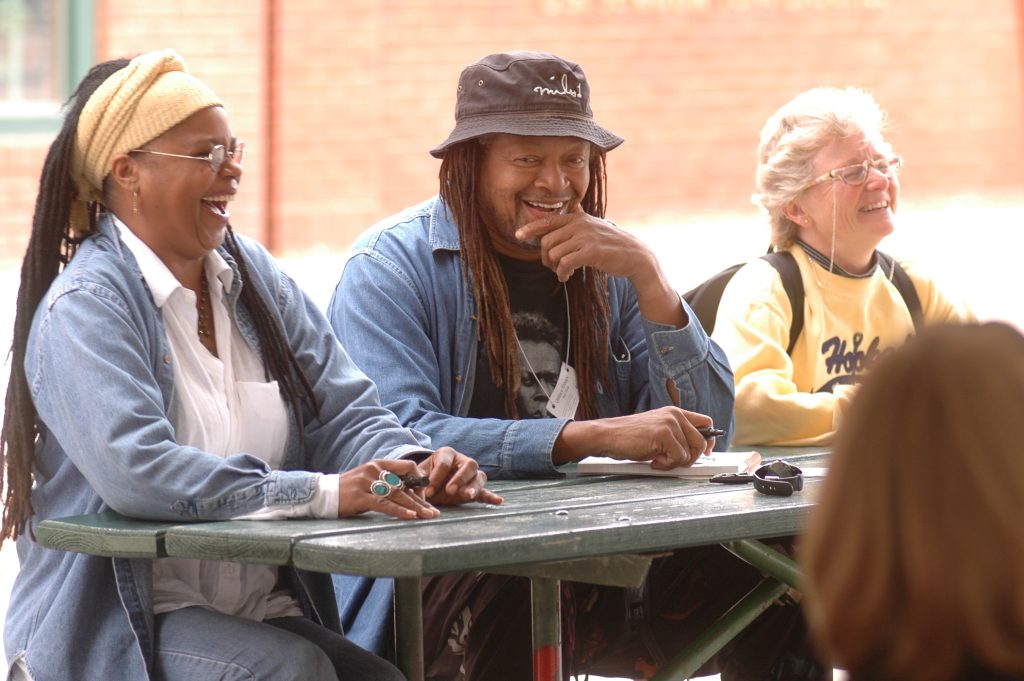 So many authors, so little time!
We're less than a week away from enjoying an exciting variety of workshops, presentations, and handshakes with our favorite authors – not to mention delicious lunch served by local food trucks and complimentary ice cream for dessert!
With a little bit of pre-planning, you can create a Festival itinerary that best suits your interests. We encourage Festival-goers to register for ticketed events ahead of time, and to keep an eye on SDHC's Facebook page and SDBookFestival.com for pertinent updates.
Festival Director Jennifer Widman and SDHC Board Member Stephen Williamson spoke on KELOLAND Living this week about other ways to prepare for the 2022 Festival of Books. Check out their interview with Ashley Thompson for details!
Updates Bulletin: Venue Change for Author Reception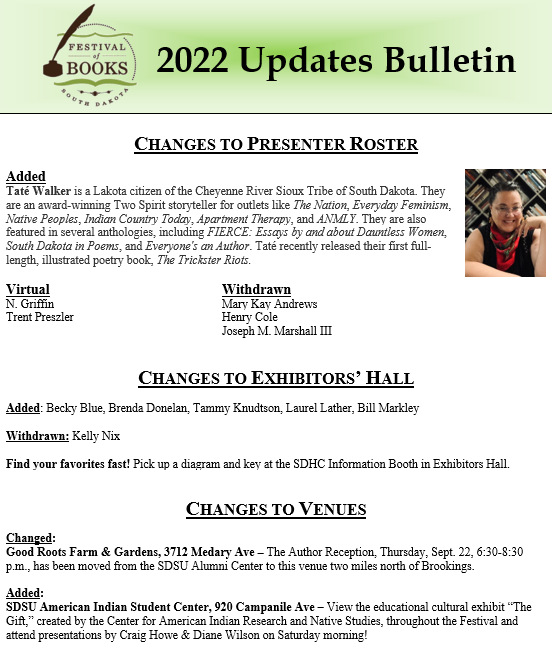 Good Roots Farm & Gardens, 3712 Medary Ave, Brookings
Author Reception, Thursday, Sept. 22, 6:30-8:30 p.m. has been moved from the SDSU Alumni Center to Good Roots Farm & Gardens, two miles north of Brookings.
Updates in the Bulletin reflect changes made to information in the printed Festival guide. For updates to the event schedule, visit SDBookFestival.com.
Event details are subject to change. Refer to the Festival website regularly for schedule updates, or stop by the SDHC Information Booth during Festival hours to view the Festival Updates Bulletin.
---
Learn more about humanities programming in South Dakota by signing up for SDHC e-Updates!