July 22, 2023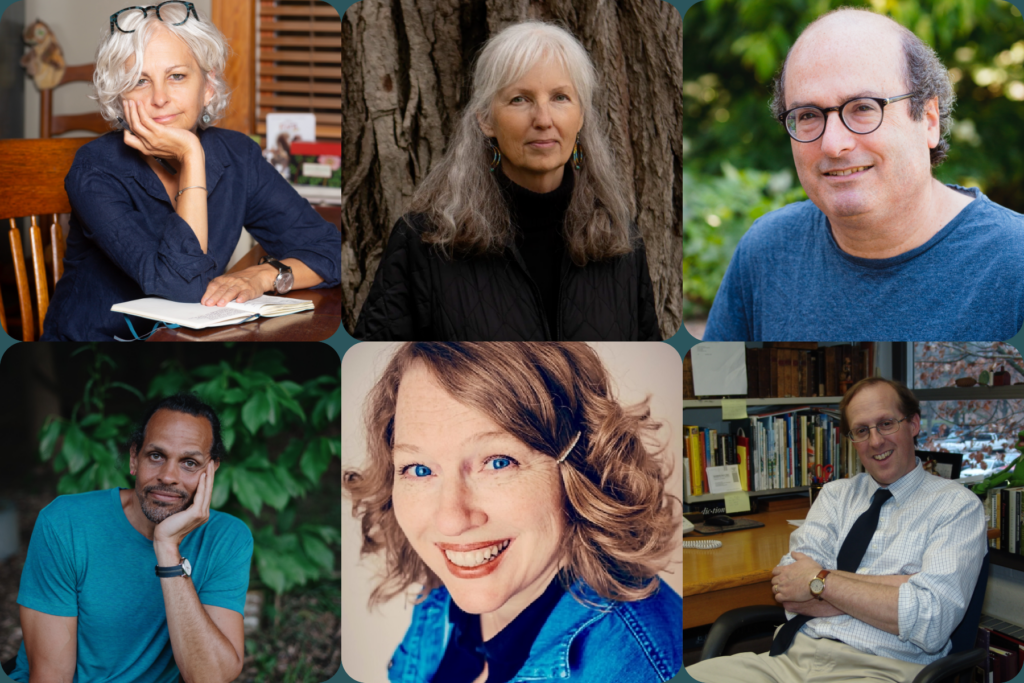 It's here! The announcement we've all been waiting for: the presenter lineup for the 2023 South Dakota Festival of Books.
Authors from around the state and the country are gearing up for the Festival in Deadwood, Sept. 22-24. Thinking of attending? A plethora of presentations, panel discussions, book signings, and special events with novelists, poets, children's writers, and so many more are planned for hours of education and excitement!
The Young Readers One Book for 2023 is Kate DiCamillo's The Tale of Despereaux. DiCamillo, a two-time Newbery Medalist, was the very first Young Readers Festival headliner, visiting eastern South Dakota in 2014 to talk about The Miraculous Journey of Edward Tulane. This year's visit to the western side of the state will mark the 10th annual Young Readers Festival and the 20th anniversary of the publication of Despereaux. The book about a brave little mouse on a quest to save a beautiful human princess from evil rats was also made into a movie in 2008.
Diane Wilson, author of the 2023 One Book South Dakota, The Seed Keeper, is another Festival headliner. The winner of the 2022 Minnesota Book Award for Fiction, The Seed Keeper is a haunting story that follows several generations of a Dakota family, their struggles to preserve their way of life, and their sacrifices to protect what matters most. During the week of the Festival, Wilson will close out her statewide One Book Author Tour with appearances in Deadwood, Lead, and Piedmont.
Other featured presenters include journalist David Grann, who has been called "the man Hollywood can't stop reading." His books have been turned into films such as The Lost City of Z, The Old Man and the Gun, and this fall's Killers of the Flower Moon, starring Leonardo DiCaprio, Robert DeNiro, and Lily Gladstone. His latest book is The Wager: Shipwreck, Mutiny, and Murder – a tale of mutinous mystery and survival in 1700s South America.
Ross Gay, and his newest essay collection The Book of (More) Delights, will make an appearance at Deadwood this year, as well. Whether in poetry or prose, Gay does not shy away from complexities of racism in America, the ecological and psychic violence of our consumer culture, or the loss of those he loves. Beyond these hard-hitting topics, though, his most recent works focus on finding joy in everyday moments, and he brings his vibrant personality to every appearance.
The fiction category encompasses numerous subgenres, and romance is one of the most popular. Filling that niche at the Festival is Katherine Center, the "reigning queen of comfort reads."Her newest novel, Hello Stranger, is more than just a light-hearted romance. Center's novel focuses on a struggling artist who loses her ability to remember faces and is subsequently torn between two men. Along with three other authors, Center will appear at a "Women Behaving Badly" event in Rapid City on Sept. 20 to kick off the Festival.
This list would not be complete without mentioning another acclaimed children's/YA author, Gary D. Schmidt, winner of Newbery Honor awards for Lizzie Bright and the Buckminster Boy (2005) and The Wednesday Wars (2008). Schmidt's latest book, The Labors of Hercules Beal, features a 7th grader who must figure out how to fulfill an assignment to complete the Twelve Labors of Hercules in real life – and make discoveries about friendship, community, and himself along the way.
But wait! There's more!
We can't list all the presenting authors and their works here, so please visit our website, www.sdbookfestival.com, to see the full presenter roster and exhibitor list!
On the website, you can also download a digital version of the 2023 Festival Guide, which includes a preview of the event schedule. Printed copies of the Guide will be available in the September/October issue of South Dakota Magazine, as well as through SDHC, in late August.
---
Learn more about humanities programming in South Dakota by signing up for SDHC e-Updates!