Diane Wilson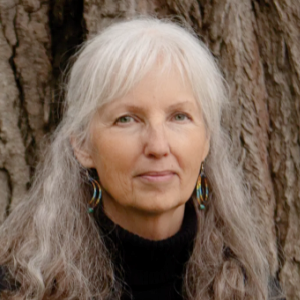 Diane Wilson is a writer, speaker, and educator who has published two award-winning non-fiction books, numerous essays, the children's book Ella Cara Deloria: Dakota Language Protector, and, most recently, the novel The Seed Keeper. She has received a Bush Foundation Fellowship and honors from the Minnesota State Arts Board, the Jerome Foundation, and the East Central Regional Arts Council. A Mdewakanton descendent enrolled on the Rosebud Reservation, Wilson is executive director of the Native American Food Sovereignty Alliance.
Featured Book: The Seed Keeper
Website: http://dianewilsonwords.com
---
DIANE'S EVENTS:
Saturday, Sept. 24 @ 11:00 a.m. – The Seed Keeper: A Reading and Discussion – SDSU American Indian Student Center, Brookings
Saturday, Sept. 24 @ 12:00 p.m. – Author Signing Event– Oscar Larson PAC, Room 140
Sunday, Sept. 25 @ 11:00 a.m. – Keeping Seeds, Restoring Gardens, Writing Culture – McCrory Gardens – Great Hall, Brookings
Click here to view the full Festival schedule.