One Book South Dakota
---
Since 2003, SDHC's One Book South Dakota program has encouraged people across the state to read and discuss the same book throughout the year. Groups can request the current One Book South Dakota on loan and host an SDHC scholar for their discussion.
2023 One Book: The Seed Keeper
In 2023, readers around the state, including those participating in SDHC-funded book club programs, will read and discuss Diane Wilson's The Seed Keeper.
A haunting novel spanning several generations, Wilson's The Seed Keeper follows a Dakota family's struggle to preserve their way of life. Its main character, Rosalie Iron Wing, draws strength from the knowledge that she is descended from women with souls of iron, women who have protected their families, their traditions, and a precious cache of seeds through generations of hardship and loss.
"At the heart of The Seed Keeper is a true story about Dakota women who, during the 1862 Dakota war in Minnesota, when they were being removed from the state and didn't know where they were going to go or how they would feed their families, they sewed their seeds into the hems of their skirts and hid them in their pockets," Wilson said.
In addition to The Seed Keeper, Wilson has written a memoir, Spirit Car: Journey to a Dakota Past, and a nonfiction book, Beloved Child: A Dakota Way of Life. She is the executive director for the Native American Food Sovereignty Alliance, a national coalition of tribes and organizations working to create sovereign food systems for Native people. A member of the Oceti Sakowin Writers Society (formerly the Oak Lake Writers Society), Wilson is a Mdewakanton Dakota descendent, enrolled on the Rosebud Reservation, and lives in Shafer, Minnesota.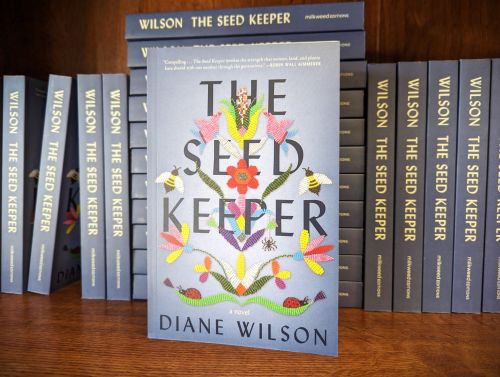 2023 One Book: The Seed Keeper, by Diane Wilson
What Is the One Book Author Tour?
The annual One Book South Dakota Author Tour provides South Dakotans opportunities to attend an event in their area featuring the One Book SD author. Tours, which have featured national bestselling authors like Kent Nerburn and J. Ryan Stradal, are targeted to areas around the state that can accommodate readers and encourage attendance.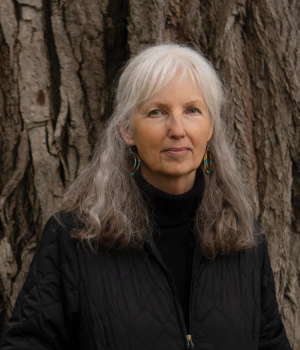 On Tour Beginning Summer 2023
For more information about previous One Book South Dakota titles, download the PDF or contact us at 605-688-6113.