2022 Festival of Books Author Lineup Announced
August 6, 2022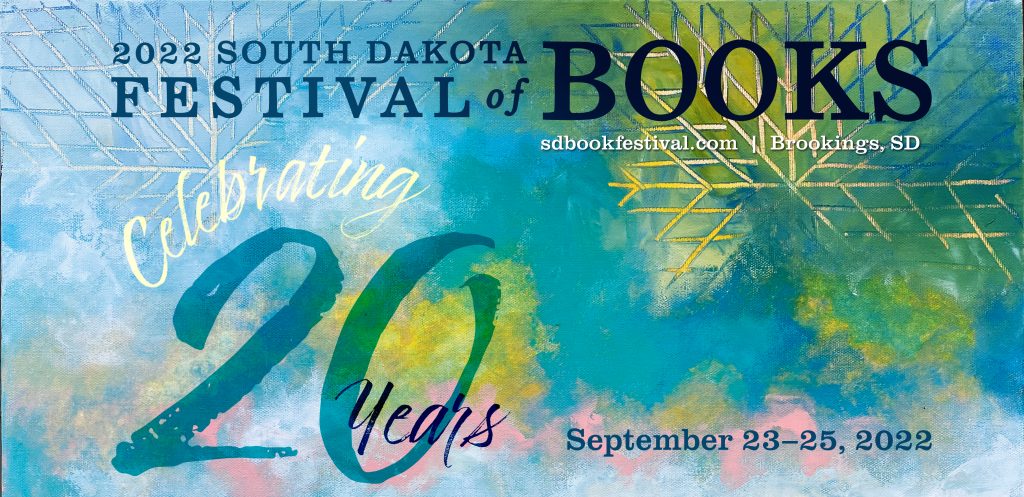 Meet your favorite authors in person at the 20th annual South Dakota Festival of Books, Sept. 23-25 in Brookings! This year, the Festival is bringing over 60 of the very best regional and national writers to South Dakota, including 2022 One Book South Dakota author Nick Estes and Young Readers One Book author N. Griffin. Festival-goers can look forward to presentations, panel discussions, book signings, and special events with novelists, poets, historians, children's writers, and more!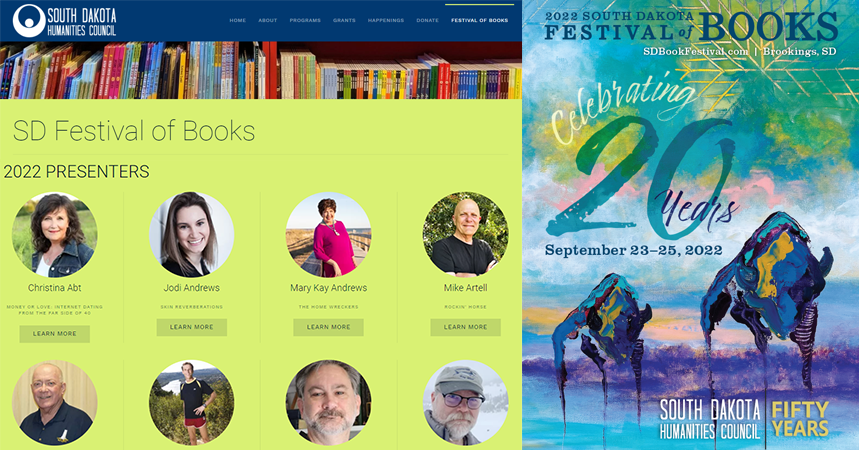 The 2022 author lineup is available on the SDHC website and in the Festival Guide. Catch a sneak peek of the Festival schedule, as well as additional author information, in the Festival Guide. Guides are available to download from the SDHC website, and hard copies can be found in the August issue of South Dakota Magazine and at Festival venues. To receive a hard copy in the mail, send your request and complete mailing address to info@sdhumanities.org.
Sign up for SDHC email updates to stay apprised of upcoming announcements and feature articles about Festival authors and events.
---
Learn more about humanities programming in South Dakota by signing up for SDHC e-Updates!