Amber Jensen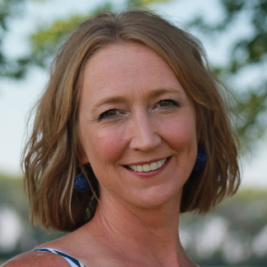 Topics: Literature, Veterans/Military history, Writing
Community: Bryant
Program Types: Book Club to Go, Speakers Bureau, Virtual Program(s)
amber.l.jensen@sdstate.edu | (605) 520-3991 | amber-jensen-author.squarespace.com
War Literature: Deepening Understanding of the Cultural Impacts of War
This program explores the role of literature written on the topic of military experience; in deepening our cultural understanding of the military experience that many veterans are reluctant to talk about, the often invisible experiences of these veterans and their families, and the long-ranging impacts of war.
Writing as Transformation
This program explores the process of creative writing, especially the writing of creative nonfiction, as a transformative one – one that encourages us to reflect on experience and gain insights to help us understand ourselves and each other better.
The Smoke of You: Writing and Publishing Personal Memoir
This book discussion will offer insights from my experience writing and publishing The Smoke of You that speak to the writing and publishing process, particularly the challenges and rewards of writing personal memoir and how the process of editing and publishing enhances personal memoir.