Amber Jensen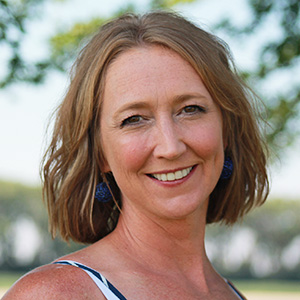 Amber Jensen grew up on a dairy farm east of Bryant, South Dakota, and lives on an acreage just two miles from that childhood home with her husband, children, and animals. She earned her BA and MA from South Dakota State University, where she teaches composition and creative writing, and completed her MFA in creative writing through the University of New Orleans. Her first book, The Smoke of You: Love During and After Deployment is scheduled for release in 2023.
Featured Book: The Smoke of You: A Memoir of Love During & After Deployment
---
Check back soon for details about Amber's appearance at the 2022 Festival of Books!