Angelica Shirley Carpenter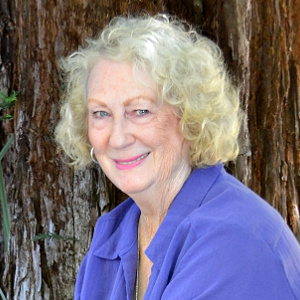 Topics: Communication, Creativity and Consciousness, Discussion Leader, History, Literature, South Dakota, Women, Writing
Community: Fresno, CA
Program Types: Book Club to Go, Speakers Bureau, Virtual Program(s)
angelica@mail.fresnostate.edu | 559-434-7427
Born Criminal: Matilda Joslyn Gage, Radical Suffragist
Gage lived for some time in SD and was L. Frank Baum's mother-in-law. She worked closely, for decades, with Susan B. Anthony and Elizabeth Cady Stanton, but late in life they had a falling out. After Gage died in 1898, her former friends wrote her out of history. This program offers a history of the women's movement.
The Voice of Liberty
In 1886, Matilda Joslyn Gage, who lived some time in SD, led a protest at the dedication of the Statue of Liberty. Why protest that beautiful statue? Because women had no liberty then, not even the right to vote. This presentation describes how Carpenter became a writer and also her research, writing, and the production of a picture book. This program is a PowerPoint lecture for grades 4+.
L. Frank Baum and Oz
Baum lived in Aberdeen for a few years before writing America's most famous fairy tale, "The Wonderful Wizard of Oz," and thirteen additional Oz books. Born in New York, he was an actor, storekeeper, newspaper editor, and china salesman, eventually moving to Hollywood where he produced silent movies based on his Oz series. This is a PowerPoint lecture for grades 5-adult.
The International Wizard of Oz Club
This PowerPoint lecture for grades 5-aduolt tells how Justin Schiller founded The International Wizard of Oz Club in 1957 when he was just twelve. Decades later, the club is still thriving. This presentation gives a basic history of Oz and the club, and it describes club meetings, publications, costume contests, and world contacts, as well as new versions of Oz, like "Wicked."
Frances Hodgson Burnett
This PowerPoint lecture for grades 5-adult follows Burnett as she moves from England to America as a teenager. The author of The Secret Garden, A Little Princess, and Little Lord Fauntleroy became the highest earning woman in America. Includes historical pictures and contemporary photos of her walled garden in Kent and other sites where she lived and worked. An immigrant's story.