Anne Dilenschneider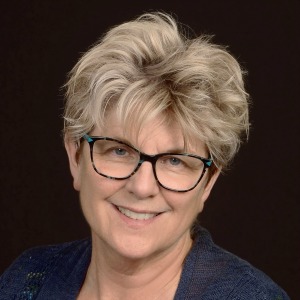 Topics: Communication, Environment, History, Native American, South Dakota, Women
Community: Sioux Falls
Program Types: Book Club to Go, Chautauqua, One Book South Dakota, Speakers Bureau, Virtual Program(s), Young Readers One Book
Counselor, Writer, Educator, and Consultant
dradilenschneider@gmail.com | 605-906-5404
Healing Our Shared Past, Present, and Future: The Hiawatha Indian Insane Asylum
(Note: This presentation is best as a combined presentation with fellow Humanities Scholar Jerry Fogg.) From 1902-1933, Native Americans who misbehaved in boarding schools or who angered reservation agents were incarcerated at the Hiawatha Asylum in Canton, SD – the linchpin of federal "Indian" policy. By the time it closed, ~400 Native Americans from across the U.S. had been incarcerated there. Until recently, this part of our state and national history was virtually unknown. Now, as Keepers of the Canton Native Insane Asylum Story, Anne and Jerry share this story in order to heal this wound in our own time.
Restoring Our Relationships: The Power of Forgiveness
When we are children, we are told to apologize when we hurt someone. However, apologies are not the same as the process of forgiveness. It's no surprise our attempts to "forgive and forget" don't restore relationships. There is another path. Those who have suffered trauma, betrayals, and genocide show us that the process of forgiveness is powerful. It allows us to repair and rebuild our families, communities, and countries. It's no wonder Truth & Reconciliation Commissions across the world teach us that forgiveness is essential to restoring relationships. This presentation explores the power of the process of true forgiveness.
The Story of a Pioneer – Anna Howard Shaw and Women's Suffrage
For decades, Anna Howard Shaw – who headed the National Woman Suffrage Association for 12 years – was missing from the Encyclopedia Britannica. Rev. Dr. Shaw was the first woman pastor ordained in the Methodist Church (1880) and a medical doctor, and an advocate for the League of Nations. She worked with Congress to develop the first immunization program for children in the United States. She was Susan B. Anthony's best friend. Her autobiography, The Story of a Pioneer, tells about growing up in the Michigan wilderness, going to college in the mid-1800s, and leading the effort for women's right to vote.
Developing Teams of Leaders
Healthy organizations use eight basic leadership competencies. Each of us has only one of these competencies. In a transformational leadership model, each person lives and grows into their own competency in integrity with her/his values. Then it becomes possible to develop teams of people who allow each other to take turns balancing and sharing leadership as needed. During this session, participants will be introduced to the fundamentals of transformational leadership. In addition, each participant's leadership competency will be identified, and participants will learn how to use the processes of transformational leadership to promote personal and community integrity in their context.
Going Out Green: Natural Burial in South Dakota in 2020
"Green," or natural burial, conserves natural resources and restores and/or preserves wildlife habitat. It is more environmentally sensitive than cremation, and costs significantly less than other burial practices. Currently, there are 41 natural burial grounds in 26 states. In South Dakota, Mt. Pleasant Cemetery in Sioux Falls is the first cemetery in the upper Midwest to be certified as a Green Burial Council provider. This presentation focuses on the American history and practices of natural burial since the 1700s, as well as suggestions on how to participate in this effort to make burial environmentally sound.