Arley Fadness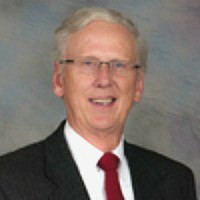 Topics: American Old West, History, South Dakota, Veterans/Military History
Community: Sioux Falls
Program Types: Speakers Bureau
Writer, Author, Clergy, Draftsman
Onesimus Press
arpamfad@gwtc.net | 605-321-3636
Black Bart – Feared Stagecoach Robber
Black Bart struck terror in the southwest Sierras by spewing intimidation and angst upon the Wells Fargo Stagecoach line company. But oh, what the authorities discovered when his reign of terror came to an inglorious end.
South Dakota Bombed by Japanese Balloons
This presentation describes the little-known bombing of South Dakota by Japanese Fu-go balloons with incendiary bombs during World War II. Nine thousand balloons were launched from the Japanese mainland in late 1944 and in 1945. These balloon-borne bombs targeted all of North America. Nine landings have been discovered on South Dakota soil.
Aeronauts, Balloons and the Stratobowl
This PowerPoint presentation tells the stories of seven significantly historic and scientific balloons that have flown out of the Stratobowl since 1934. The Stratobowl is a deep, naturally circular canyon eleven miles south of Rapid City, SD. Each year the anniversary of the 1935 launch from the Stratobowl, and successful landing of Explorer II at White Lake, SD, is celebrated with a September hot air balloon lift off.
Huron-born World War I Balloonist Hero
This slide presentation portrays the fascinating drama of balloon aeronaut, Lieutenant Harlou P. Neibling. Neibling received the Distinguished Service Cross for his valor in France, shooting down a German Fokker D-VII airplane with his Colt .45 pistol while parachuting from his own attacked and burning observation balloon.
The Boy in Muddy, Rumpled Overalls — Who Helped Capture the Younger Brothers of the Jesse James Outlaw Gang
This fascinating PowerPoint presentation exposes the secret that Webster, SD citizen Doc Sorbel hid all his life. Asle Oscar Sorbel, the 17-year-old lad then living in Madelia, MN and responsible for the capture of the Younger Brothers of the infamous Jesse James outlaw gang in 1876 … quickly and judiciously disappeared. After several years, he would reappear in Webster, SD and spend the rest of his life as the eminent area "horse doctor", harboring his secret until the year before he died in 1930.