Art, Plague, Love and Mystery
August 20, 2022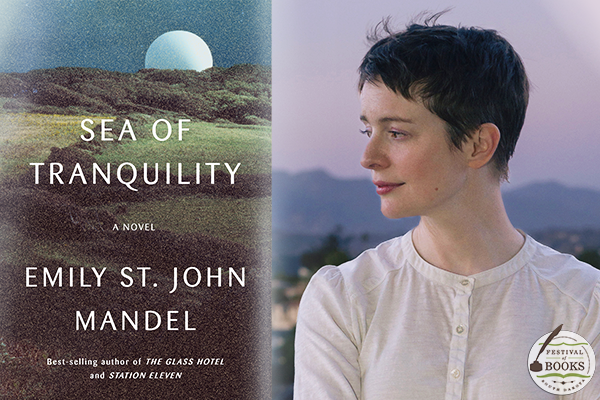 Emily St. John Mandel was experimenting with autofiction, or autobiographical fiction, in the months before the COVID-19 pandemic hit New York City, where she was living. They were snippets that reflected her experiences while promoting her national bestseller novel, the post-apocalyptic Station Eleven, which included 114 promotional events in seven countries.
"I think it's fair to say that 99 percent of my interactions with people were wonderful, but if you're doing a lot of events, the other 1 percent adds up," Mandel said during a virtual presentation hosted by the University of California-San Diego. "I'd had a number of very surreal and strange and occasionally enraging interactions with people while on the road and I wanted to write about that." But then COVID reached America, along with its life-altering changes.
"It was as horrible as you read in the New York Times," Mandel said. "I felt like writing a novel might be important to stay sane in that environment. It can feel like a refuge to build this secret world that nobody else gets to see. That secret world ended up being a time-travel novel. It took me a minute to realize what I was doing. I was trying to get as far away from lockdown as possible. Anywhere on Earth was too close."
Sea of Tranquility is a novel of art, plague, love and mystery that spans five centuries from Vancouver Island in 1912 to a dark moon colony 500 years later. The author from her autofiction became Olive Llewellyn, who is on a book tour in 2203 just as a deadly pandemic sweeps across Earth. Another character is based on Mandel's great-grandfather, who immigrated to Canada in the early 20th century under mysterious circumstances. Other characters in Sea of Tranquility have appeared in her earlier works.
"Character development is the single most important thing to me in writing a book," she said. "As a reader, if I'm interested in the people, I'll follow that author anywhere." The novel also allowed Mandel to explore time travel. She said Italian physicist Carlo Rovelli compared the way we move through time to a fish moving through water.
"We distinguish ourselves from other species by the way we live in our imaginations and our conception of the world across multiple centuries and millennia," she said. "We alone on Earth think of time in these vast spans and travel mentally between eras. I love the idea that just by being human we are all somehow time travelers. There's something about structuring a novel that feels weirdly like time travel. You can have two different timelines set centuries apart, and you can toggle between them. I've always enjoyed playing with time in that way. I think it's a really interesting way to tell a story."
Editor's Note: A version of this feature story will appear in our 2022 South Dakota Festival of Books guide, produced by South Dakota Magazine. Watch SDBookFest.com for more information about authors coming to our 20th annual Festival, September 23-25 in Brookings!
---
Learn more about humanities programming in South Dakota by signing up for SDHC e-Updates!