Betsey DeLoache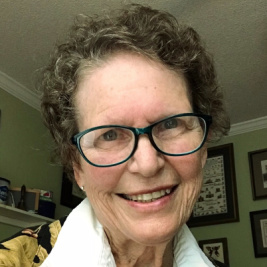 Topics: Education, History, South Dakota
Community: Edisto Island, SC
Program Types: Pre-recorded Program Video, Speakers Bureau, Virtual Program(s)
www.redbirdstudiosd.com
betseydsd@yahoo.com | (605) 222-0665
Country Schools: Past and Present
DeLoache describes her research as a city-slicker learning firsthand what defines country schools, as described by students and/or teachers she interviewed. She also discusses her personal experience visiting operating country schools from 2012-2019. DeLoache explains how she illustrates the schoolhouses to document and preserve them and discusses "country culture" and the ethnic background of folks who settled and lived in the northern central states. PowerPoint presentation of photographs and research.
Country Schools: Turning Stories and Illustrations Into Books
Scholar shares how she started the project and developed the interview process, and how she researched the schoolhouses for the drawings. Also, her organization of the books, decision to self-publish, and marketing and selling historical non-fiction books. PowerPoint presentation of examples.
Past and Present Methods of Teaching in a One-Room School
This presentation explores community involvement in the rural areas, report card evolution and country school foundation for leaders in local and national settings. PowerPoint presentation of examples.
Country Schools: Past and Present – Stories From South Dakota and South Carolina
DeLoache shares comparisons of rural school buildings, logistics, cultural differences and student and teacher memories from 1920's to 1970's. There is one rural school still operating on Edisto Island, SC. The stories originate in Pickens, Chesterfield, Charleston, Colleton, Lancaster and Horry counties, including the first fully integrated school in the country in Ruby, SC, during the 1960's.