Boyd Family Wagon Exhibit Brings Pioneer Experiences to Life
October 28, 2023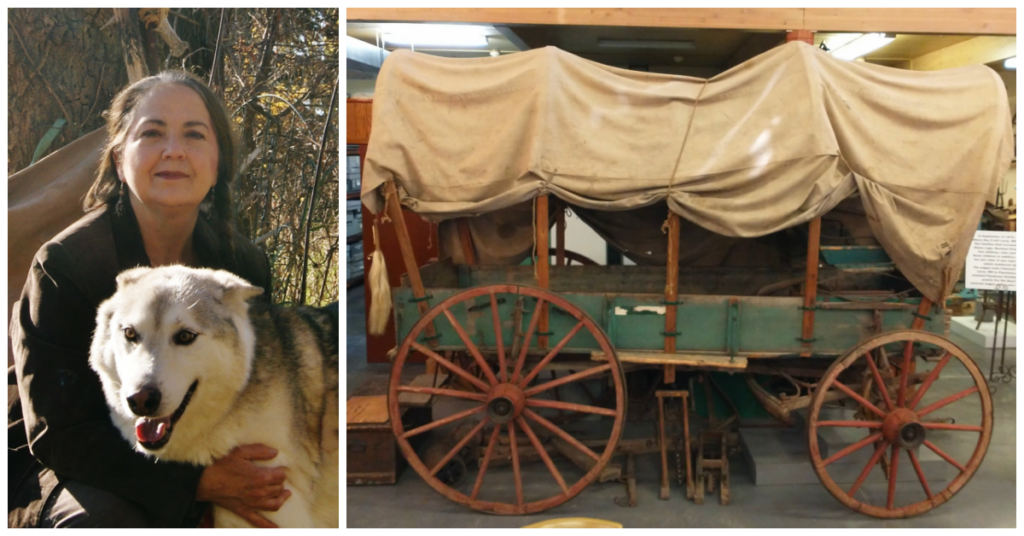 What was it like to live in a covered wagon? How did pioneer families function while traveling? These questions and others will be answered by programs related to the Boyd Family Wagon Exhibit, now on display at the Lake County Museum in Madison.
With support from a $20,000 SDHC grant, the Lake County Historical Society has developed a timeline-based, hands-on, comprehensive exhibit detailing the pioneer and homestead movements in Lake County, South Dakota in the mid-to late-1800s. To immerse visitors in the pioneer past, the exhibit will incorporate interpretive elements and interactive activities.
The exhibit will also feature a variety of perspectives, including those of women homesteaders and of Native Americans who were affected by the homesteading movement, said Museum Director Julie Breu. "These additional perspectives are vital to the presentation of a balanced, comprehensive review of the pioneer/homesteading movement in eastern South Dakota," she said.
Among the public events related to the exhibit will be "Journey Into the Past" with Verna Boyd, at 6 p.m. on November 6. Boyd, an SDHC scholar, will introduce the First Nations people who made their homes in southeastern South Dakota – Omaha, Ponca, Ioway – and discuss their traditional way of life.
The museum holds two artifacts vital to the new exhibit, both of which have been refurbished with support from SDHC, said Breu. The first is a replica claim shanty and the second is the Boyd Family wagon, the horse-drawn vehicle that brought the Boyds to Lake County in 1879. It has been stabilized and restored by Doug Hansen, who operates a wagon repair and manufacturing business near Letcher. Hansen believes this is probably the oldest wagon existing in South Dakota.
Through exhibit-related programming, the museum aims to facilitate open conversations about the shared experience of moving, "Moving and resettlement experiences are shared by many people in different ways," said Breu. "We want to consider how the experience of moving and forming new relationships has shaped our society. Museum staff and volunteers will provide visitors with opportunities to understand the lives led by the pioneers and how those life experiences have influenced the lives of area residents to the present day."
The Lake County Historical Society (LCHS) was chartered in 1952 to collect, preserve and interpret the history of Lake County from pre-history to the present day. The Society operates the Lake County Museum, which opened to the public in 1961 and is located on the campus of Dakota State University in Madison. The collection housed at the museum consists of around 35,000 three-dimensional and archival items.
Learn more at https://www.lakecountymuseum.org/
---
Learn more about humanities programming in South Dakota by signing up for SDHC e-Updates!