Christopher Vondracek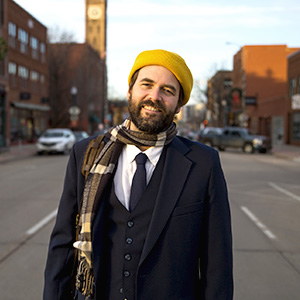 Christopher Vondracek is the author of Dancing with Welk: Music, Memory, and Prairie Troubadours, about his college rural indie band's pursuit of musical glory. His 2020 poetry collection, Rattlesnake Summer, features a poem for each of South Dakota's 66 counties. Vondracek holds degrees in journalism and literature from the University of South Dakota and an MFA in creative nonfiction from Hamline University. He covers agriculture for The Star Tribune and lives with his wife and daughter in Minneapolis.
Featured Book: Dancing with Welk
Website: https://badgerclark.com/rattlesnake-summer
---
Check back soon for details about Christopher's appearance at the 2022 Festival of Books!