Craig Howe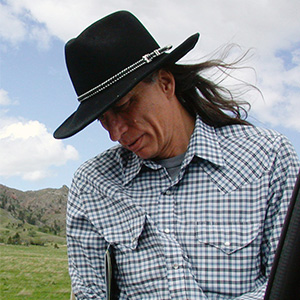 Craig Howe, founder and director of the Center for American Indian Research and Native Studies (CAIRNS), earned a Ph.D. in architecture and anthropology from the University of Michigan. He develops innovative tribal histories projects and museum exhibitions, lectures across the U.S., and provides professional development and cultural awareness training. A citizen of the Oglala Sioux Tribe, Howe lives on his family's ranch on the Pine Ridge Reservation where he is designing and building Wingsprings, an architecturally unique retreat and conference center.
Featured Book: This Stretch of the River: Lakota, Dakota, and Nakota Responses to the Lewis and Clark Expedition and Bicentennial
Website: http://nativecairns.org
---
Check back soon for details about Craig's appearance at the 2022 Festival of Books!