Faith Sullivan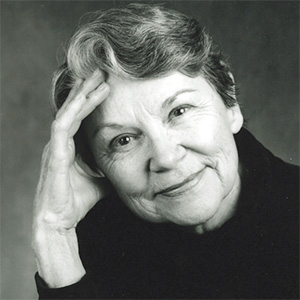 Faith Sullivan is the author of many novels, including Gardenias, The Cape Ann, What a Woman Must Do, and, most recently, Ruby & Roland. A demon gardener, flea marketer, and feeder of birds, she is also an indefatigable champion of literary culture and her fellow writers. Born and raised in southern Minnesota, she spent more than 20 years in New York and Los Angeles, but now lives in Minneapolis with her husband, Dan.
Featured Book: Ruby and Roland
Website: http://faithsullivan.com
---
FAITH'S EVENTS:
Friday, Sept. 23 @ 11:00 a.m. – The Writing Life: Struggles & Celebrations – Oscar Larson PAC, Multi-Use Rehearsal South (195A), Brookings
Friday, Sept. 23 @ 2:30 p.m. – "Where I'm From": Developing a Sense of Place in Fiction – Brookings Public Library, Brookings
Friday, Sept. 23 @ 3:30 p.m. – Author Signing Event– Oscar Larson PAC, Room 140
Click here to view the full Festival schedule.