Fort Sisseton Historical Festival Features Smithsonian's "Crossroads" Exhibit
May 6, 2023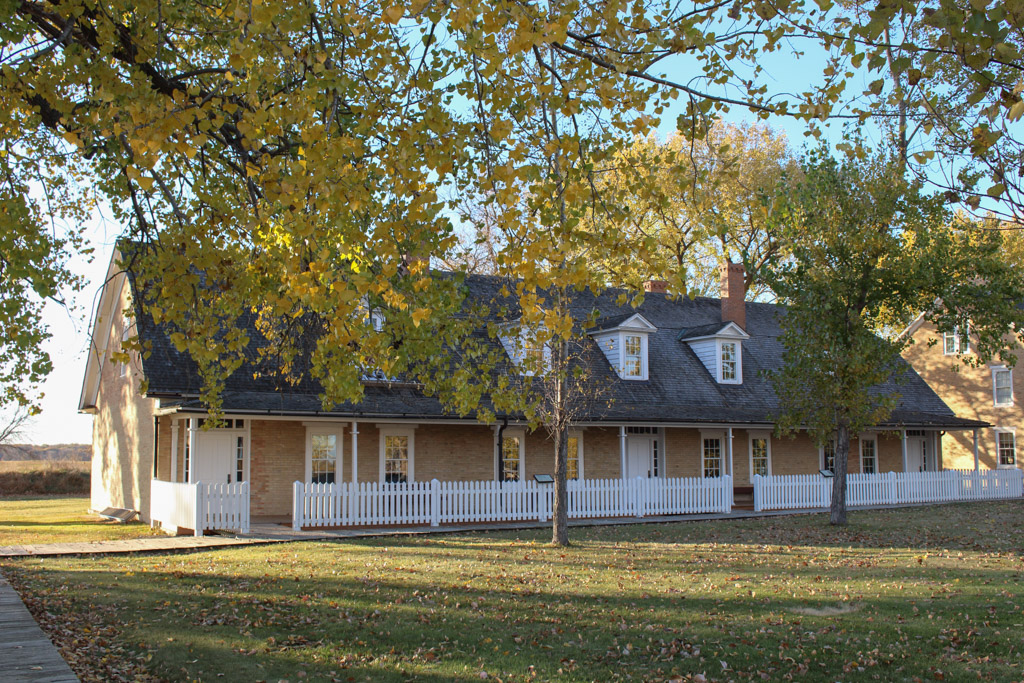 Each year, the Fort Sisseton Historical Festival brings frontier history to life during the first full weekend in June. This spring, the period costumes, fiddle music, and tall tales will be enhanced by the Smithsonian Institution's Museum on Main Street traveling exhibition, "Crossroads: Change in Rural America."
After stints at three other locations, "Crossroads" makes its final South Dakota appearance at Fort Sisseton Historic State Park from May 6 to June 25, with a Grand Opening Reception at 7 p.m. on Thursday, May 11.
More than 15,000 visitors are expected during the Historical Festival, June 2-4, and Park Manager Alicia Tonsfeldt is eager to share the exhibition with them.
"The Fort Sisseton Historical Festival draws people from all over the Midwest, and this exhibit is their story," she said. "The Midwest is a place that understands change, hardship, and perseverance. It is exciting to host an exhibit that tells our visitors' story while they are immersing themselves in living history during the Festival."
"Crossroads" encourages conversations about local history, explores the pleasures and challenges of rural living, and examines how change impacts small communities. At each tour location, the host venue contributes its own programming to provide unique context and reflect local history.
At Fort Sisseton, the local portion of the exhibition will include programs on the importance of farming and conservation in the area, a historical display provided by the Marshall County Prayer Rock Museum in Britton, and a Northeastern South Dakota photography contest co-sponsored by the Fort Sisseton Commission.
Tonsfeldt hopes the "Crossroads" exhibit will prompt visitors to think more deeply about the history and culture of the area, including the interconnectedness of its residents.
"Northeast South Dakota is extremely rural with a lot of little communities that thrive on helping each other out," she said. "One town may have the lumber yard and café, while another may have the coffee shop and grocery store. They work together to provide an education and sports for their youth, a place of entertainment and belonging for their elders."
"Crossroads" is on exhibit at the Fort Sisseton Historic State Park, 11907 434th Ave in Lake City, from 10 a.m. to 6 p.m. daily through June 25. A South Dakota Park Entrance License, $36/annual or $8/day, is required on all vehicles entering the park. There is no additional cost to view the exhibit.
For more information, visit https://gfp.sd.gov/parks/detail/fort-sisseton-historic-state-park/ or call the park office, 605-448-5474.
Museum on Main Street is a collaboration between the Smithsonian Institution and state humanities councils nationwide, with support from the United States Congress. The "Crossroads" tour in South Dakota is sponsored by the South Dakota Humanities Council in cooperation with the South Dakota Agricultural Heritage Museum and the three other host sites.
Learn more at https://sdhumanities.org/museum-on-main-street-on-tour/.
---
Learn more about humanities programming in South Dakota by signing up for SDHC e-Updates!