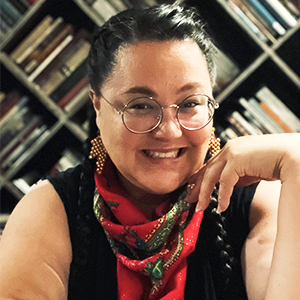 Taté Walker is a Lakota citizen of the Cheyenne River Sioux Tribe of South Dakota. They are an award-winning Two Spirit storyteller for outlets like The Nation, Everyday Feminism, Native Peoples, Indian Country Today, Apartment Therapy, and ANMLY. They are also featured in several anthologies, including FIERCE: Essays by and about Dauntless Women, South Dakota in Poems, and Everyone's an Author. Taté recently released their first full-length, illustrated poetry book, The Trickster Riots.
Featured Book: The Trickster Riots
Website: jtatewalker.com
---
Check back soon for details about Taté's appearance at the 2022 Festival of Books!