Hatchery Termesphere To Be Unveiled on Booth Day
May 13, 2023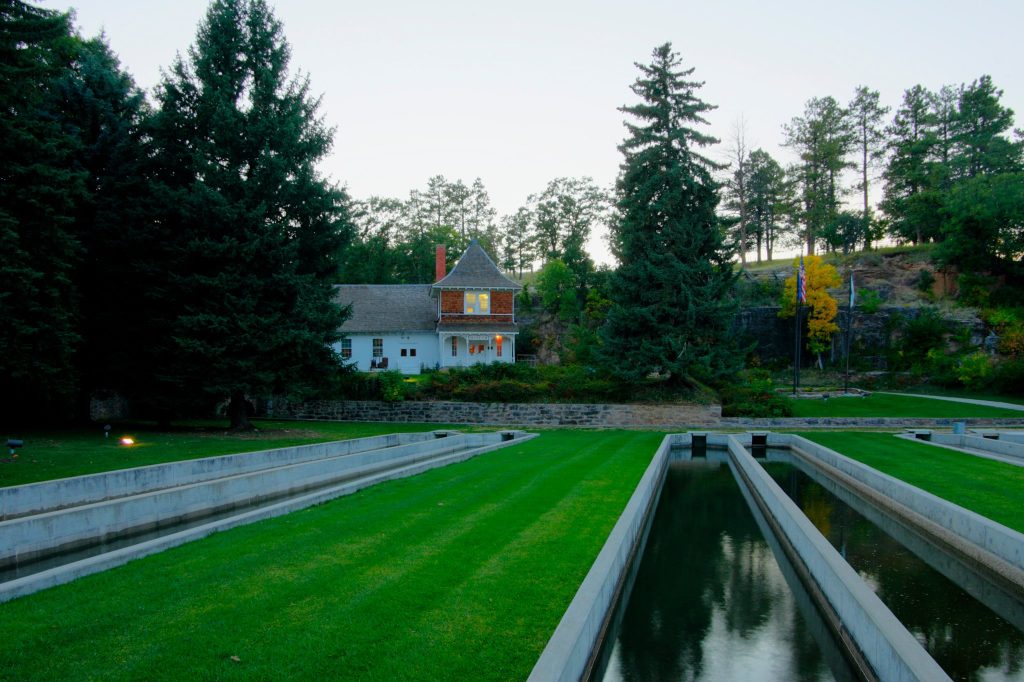 Since 1896, the D.C. Booth Historic National Fish Hatchery and Archives has offered visitors a well-rounded selection of educational opportunities in science, history, and the humanities. This year, a literal sphere will add new dimensions to the site's story.
During its annual Booth Day celebration on May 20, the hatchery will unveil its new, one-of-a-kind Termesphere, created by internationally acclaimed artist Dick Termes with support from SDHC. The circular artwork will feature images of people, events, and themes important to the hatchery, and Termes will lead a discussion about its creation.
The public is invited to suggest names for the new Termesphere, either in person on Booth Day or online at https://dcboothfishhatchery.org/ or https://www.facebook.com/dcboothfishhatchery). Karen Holzer, director of the Booth Society, Inc., hopes the naming contest and other activities will encourage people to consider why and how the sphere is more than just an attractive object of art.
"We want people to look at it, think about it, and interact with it in a deeper way," she said. "This is an excellent opportunity for us to share more about the history and work of the hatchery through the graphics on the sphere."
Termes created the first of the spheres that bear his name in 1968. He devised a six-point perspective system to produce paintings that appear to convey images of the world above, below, and all around the viewer. Termespheres are typically hung by small chains and rotated with electric ceiling motors to reveal a complete, closed universe as they slowly spin.
Activities depicted on the hatchery sphere include caring for the grounds; building its structures; and catching, transporting, feeding, and viewing the fish. President Calvin Coolidge even makes an appearance.
Over the next year, the hatchery will redesign its museum to improve not only security and lighting, but also overall storytelling. "The Termesphere lends itself so well to our goals because, in the condensed form of the sphere, you can see a lot of the story that is going to be told through the exhibit," Holzer said.
Booth Day runs from 10 a.m. to 2 p.m. on Saturday, May 20 at 423 Hatchery Circle in Spearfish. In addition to the unveiling of the Termesphere at 10:30 a.m., the free event will include fly casting lessons, gardening activities, and prize drawings.
The Booth Society, Inc., is the nonprofit friends group of the D.C. Booth Historic National Fish Hatchery & Archives. Their mission is to promote, preserve, and enhance the educational, cultural, and recreational opportunities at the hatchery, in cooperation with the U.S. Fish and Wildlife Services, for the benefit and enjoyment of the public.
---
Learn more about humanities programming in South Dakota by signing up for SDHC e-Updates!