Hermosa Area Historical Association Brings the Past to Youth
September 9, 2023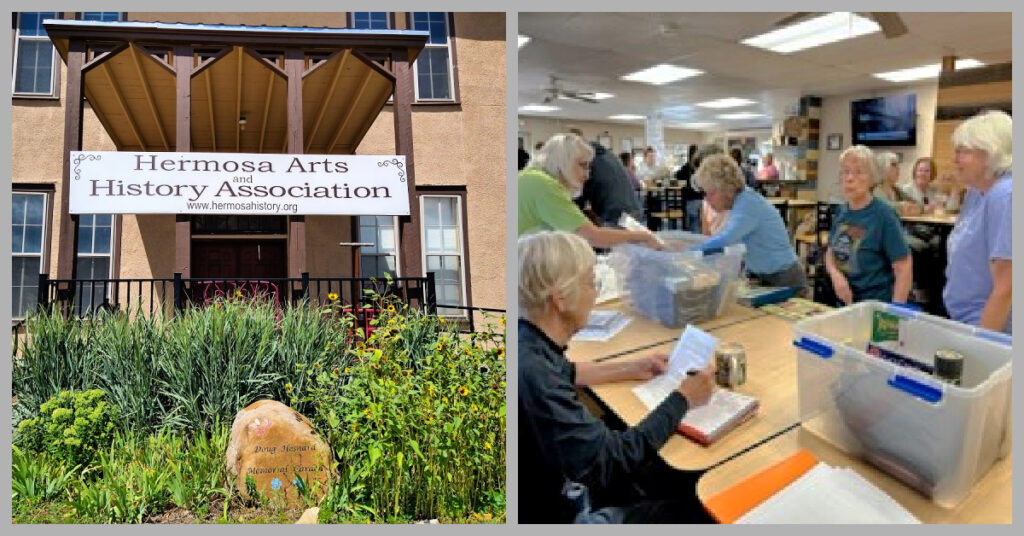 What games did kids play before TV and Nintendo? How did people make a living 100 years ago?
The Hermosa Area Historical Association hopes that questions like these, combined with interactive educational materials, will encourage kids to fall in love with the past. With support from an SDHC grant, HAHA has developed "Bags, Boxes, and Bins of History," a collection of curated containers to preserve local history for youth.
This project will premier during an open house at the HAHA Museum (25 North 2nd Street in Hermosa) from 2-4 p.m. on Saturday, September 16. Local author Linda Hasselstrom will speak about the importance of researching through primary sources, and certified master educator Deb Smith will discuss the container creation process and the practical aspects of having such resources at the ready.
Created by four area teachers, the containers feature themes related to various aspects of local history and include suggested lesson plans aligned with South Dakota State Benchmarks, educational materials and resources, and hands-on museum artifacts.
"Using resources from the museum, whether documents or artifacts, connects students to other people and other times," said Candice Leigh, HAHA board member. "By creating a resource that will be available over time instead of a one-time event, Hermosa Arts and History Association is making available a discussion with voices of the past for generations of young people."
Through the containers, students can discover similarities between their own lives and those of children of the past. The experience of playing with toys like tops and rag dolls, for example, raises discussion questions about economics, social conditions, and comparisons to current circumstances and priorities. Hearing historic South Dakota voices through primary resources can help youth better understand who they are and where they came from.
Five containers are currently available:
Laura Ingalls Wilder/School, K-2
Childhood Games and Toys of the Past, K-2
Pioneer Games, 3-5
Native American Heroes, 3-5
Westward Expansion, 3-5
The containers are available for check-out by private and public-school teachers, homeschoolers, 4H groups, church youth groups, and others. Interested parties can contact HAH through their website, hermosaartsandhistory@gmail.com.
---
Learn more about humanities programming in South Dakota by signing up for SDHC e-Updates!