Interactive Homestead Exhibit Revitalized at Lake County Museum
July 30, 2022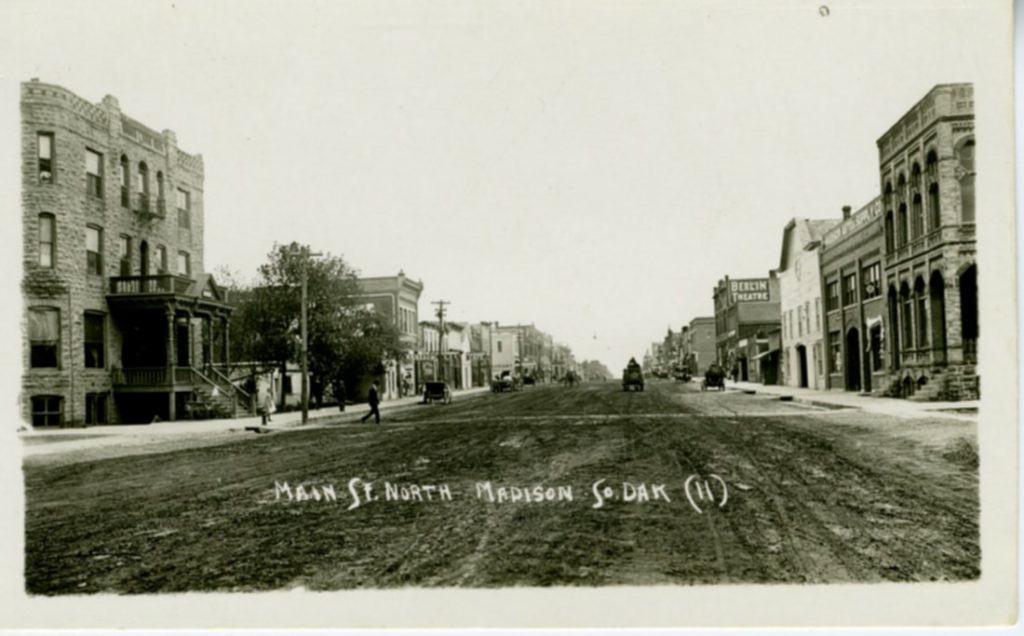 The Lake County Museum in Madison, S.D. will now feature an interactive children's area, complete with an 1800s claim shanty replica, thanks to a $2,000 grant from the South Dakota Humanities Council. "The grant has been extremely beneficial; we wouldn't have been able to do it without this funding," Julie Breu, museum director, said. "It's enabling us to totally redo the interpretation of the shanty."
The claim shanty replica, built in the 1950s by George Smith, the original curator and president of the Lake County Historical Society, replicates his father's claim shanty, which he built in 1878 as a pioneer on the homestead. Previously stored in a dark, low-traffic corner of the museum, the 12-feet-square claim shanty is now front and center in the museum.
The SDHC grant was used to purchase interactive elements for the exhibit like period-accurate clothing, plastic food for children to play with, reproduction tables and rope beds, child-safe flooring, and information plaques that will all go in the children's area. Breu said the new exhibit will allow children to experience and reenact what life was like for South Dakota pioneers during the homesteading era.
"We've had school groups come in and they love the shanty," she said. "They all went in and played with the bonnets and hats and fake food and all the things the pioneers would have brought with them. They really interacted and enjoyed it."
Along with the interactive play aspect of the project, three plaques will also be on display documenting the Homestead Act of 1862, women's experience on the homestead, and the relationship between pioneers and the native Oceti Sakowin tribes.
"Of course, it's teaching the local history, but then it's also encompassing the different groups that were here and explaining that it wasn't just families that were coming out, it wasn't just men who were coming out and being successful at homesteading, it was women too," Breu said. "It's also explaining how the land was occupied by peoples before the pioneers came and providing details about who those people were and what happened to them."
Children from local schools and summer programs are currently able to interact with the claim shanty. While the exhibit is now open to the public, the official exhibit opening will be in November.
---
Learn more about humanities programming in South Dakota by signing up for SDHC e-Updates!