Jason McEntee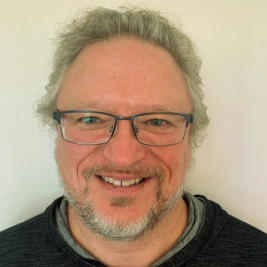 Topics: History, Literature, Medicine/Healing, Poetry, Veterans/Military History
Community: Brookings
Program Types: Speakers Bureau, Virtual Program(s)
www.sdstate.edu/directory/jason-mcentee
jason.mcentee@sdstate.edu | (605) 691-9966
Strangers in Their Own Land
McEntee examines Iraqi Freedom movies in the context of the warrior's homecoming. He analyzes the "coming home" narrative and studies warrior trauma, re-adjustment, and repatriation as seen in movies.
The Famous, the Infamous, and the Dead: Filming Operation Iraqi Freedom
The presenter discusses the idea of "filming war" through an emerging body of Iraq War movies – mainstream, alternative, and even those shot by warriors themselves, often utilizing "new media" technology.
Re-Thinking Gender after the Gulf Wars: Literary and Film Representations of the Female Warrior
This presentation examines the role of the female – as soldier, nurse, citizen – in post-Vietnam combat narratives, both autobiographical and fictional.
We're Still Here: How the Humanities Re-Define Today's Workplace and Why It Matters to Us
McEntee uses current job-related and other facts, statistics, examples, and opinions/anecdotes to reinforce both the value of the humanities in our day-to-day lives and the value of the humanities in educational and professional settings.