Julia Lyon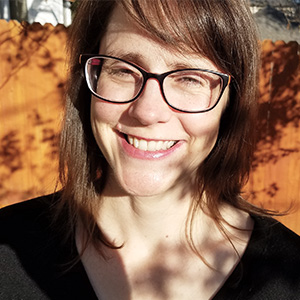 Julia Lyon is an award-winning former reporter who covered education, poverty, health, and refugees for daily newspapers in Bend, Oregon and Salt Lake City, Utah. A college history major at Columbia University and a graduate of the Columbia Journalism School, she now uses her investigative skills to write hidden history for kids. Lyons' nonfiction picture book, A Dinosaur Named Ruth, tells the story of Ruth Mason, who found dinosaur bones in her backyard near Faith, South Dakota.
Featured Book: A Dinosaur Named Ruth
Website: http://julialyon.com
---
Check back soon for details about Julia's appearance at the 2022 Festival of Books!