Julia Lyon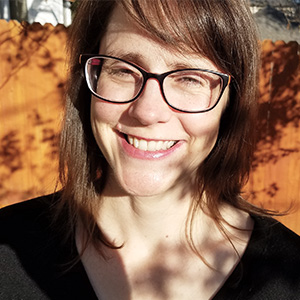 Julia Lyon used to interview kids as a reporter, and now she writes books for them. Her debut nonfiction picture book is titled A Dinosaur Named Ruth. Before writing books, Lyon wrote for daily newspapers in Oregon and Utah for more than 10 years. A graduate of the Columbia Journalism School, she loves to dig up remnants of the past and get inspired for her next book. In her free time, Lyon likes to swim and play the ukulele.
Featured Book: A Dinosaur Named Ruth
Website: http://julialyon.com
---
JULIA'S EVENTS:
Saturday, Sept. 23 @ 3:15 p.m. – The Story Behind the Story of A Dinosaur Named Ruth – Deadwood Public Library, Downstairs
Saturday, Sept. 23 @ 4:30 p.m. – Author Signing Event – The Lodge, Bullock & Roosevelt Rooms
Click here to view the full Festival schedule.