Kate Meadows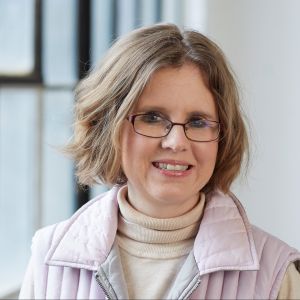 Topics: Anti-racism, Communication, Creativity and Consciousness, Discussion Leader, Education, Literature, Writing
Community: Rapid City
Program Types: Speakers Bureau, Virtual Program(s), Young Readers One Book
kate@katemeadows.com | (605) 858-0138
Creative Nonfiction 101
This is a four-session writing and critique workshop open to all writers who are interested in the art of effectively telling true stories. Through a blend of instruction, reading time, writing time and individual critique sessions, participants will gain exposure to creative nonfiction writers and various types of creative nonfiction, as well as engage in meaningful discussion about the genre and (optional) receive feedback on their own works in progress.
Writing Through Social Difference
Do you crave meaningful conversations about your community but don't know where to go? This community workshop leans on writing as a basic yet strong form of communication and a starting point to explore meaningful dialogue. Participants will consider effective communication techniques, explore tough questions and discover how sharing our collective experiences and roles in a diverse society offers opportunities to connect us.
Teen Writers Workshop
A one-time or multi-session event designed to support and encourage young writers in their creative endeavors through creative writing instruction, time and space to explore creative boundaries, and peer collaboration and feedback. Together we discuss aspects of creative writing (such as plot, setting, character development, etc.), with time to write freely and talk about works-in-progress. The workshop structure may fluctuate based on students' needs and interests.
The Quiet Memoir
In a society that lauds the addiction memoir and stories of triumph after profound struggle, is there room for life stories that are tame, placid, overall "good?" Yes, if you can create resonance with your reader! This workshop will focus on the importance of conflict in narrative and how to identify points of tension in a quiet memoir – a story that contains no obvious struggle.