Lydia Whirlwind Soldier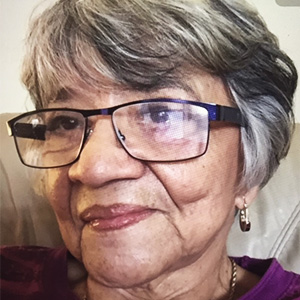 Lydia Whirlwind Soldier, born on the Rosebud Reservation, is a founding member of the Oak Lake Tribal Writers Society. A graduate of Sinte Gleska University and Pennsylvania State University, she is best known for her poetry, but is also a non-fiction writer, teacher, business owner, and Native craftswoman. Whirlwind Soldier received the 2015 South Dakota Living Indian Treasure Award in recognition of her preservation of traditional art forms.
Featured Book: Survival Songs
---
Check back soon for details about Lydia's appearance at the 2022 Festival of Books!