Mary Woster Haug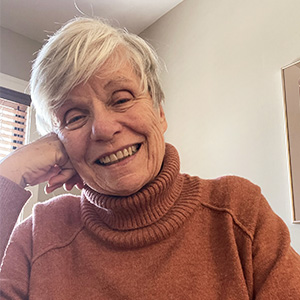 Mary Woster Haug, a native of Lyman County, South Dakota, is the author of Out of Loneliness: Murder and Memoir and Daughters of the Grasslands. She has been published in several literary journals and national anthologies. Haug has been twice nominated for a Pushcart Prize and is a recipient of the Spirit of Dakota award. She currently lives in Minneapolis, just 10 minutes away from her grandchildren.
Featured Book: Out of Loneliness: Murder & Memoir
---
Check back soon for details about Mary's appearance at the 2022 Festival of Books!