Nick Estes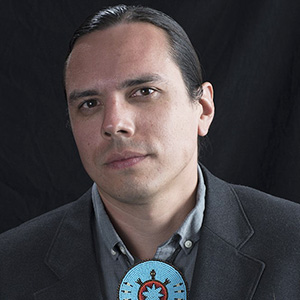 Nick Estes, Kul Wicasa and a citizen of the Lower Brule Sioux Tribe, recently joined the Department of American Indian Studies at the University of Minnesota. He is the author of the 2022 One Book South Dakota, Our History Is the Future. In 2014, he co-founded The Red Nation, an Indigenous resistance organization. His research engages colonialism and global Indigenous histories, with a focus on decolonization, U.S. imperialism, environmental justice, anti-capitalism, and the Oceti Sakowin.
Featured Book: Our History Is the Future: Standing Rock versus the Dakota Access Pipeline, and the Long Tradition of Indigenous Resistance
---
Check back soon for details about Nick's appearance at the 2022 Festival of Books!