Norma Wilson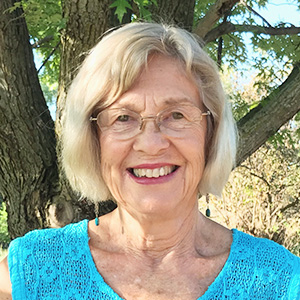 Norma Wilson was born in Clarksville, Tennessee, where she began writing poetry. In 1978, she completed a Ph.D. in English at University of Oklahoma; published her first book, Wild Iris; and joined the English faculty at University of South Dakota. Foundation Valparaiso presented her with a poetry residency in 2002. Since retiring from USD in 2005, she has authored five books, most recently Continuity. She and her husband live on a prairie bluff near Vermillion, South Dakota.
Featured Book: Continuity
Website: http://sites.google.com/a/usd.edu/norma-c-wilson/
---
Check back soon for details about Norma's appearance at the 2022 Festival of Books!