Registration Open for Teachers Institute 2023
June 17, 2023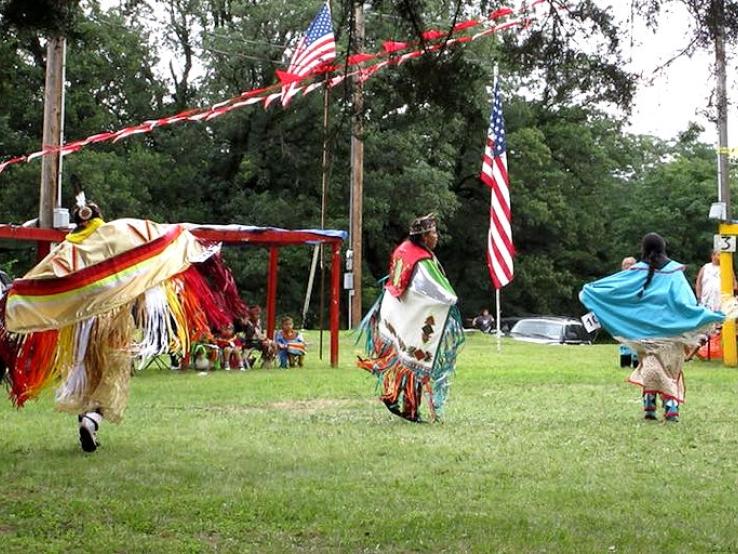 Registration Open for Teachers Institute 2023
Pre-K through 12th grade teachers and aspiring teachers in South Dakota can earn free college credit hours this summer while deepening their understanding of the state's Indigenous people.
South Dakota Humanities Council and Gregory County Historical Society are sponsoring a five-day field trip-style workshop that will explore the history and culture of the Lakota people. The class, "Lakota History and Culture: The Intersection of Indigenous Life and White Settlement," offers three undergraduate or graduate college credits through Augustana University. Activities are based in rural Gregory County near the Milk's Camp community from July 17-21.
Participants will visit many historical sites, including the Fort Randall chapel, the Whetstone Agency site, and the 1858 Treaty signing site, as well as tribal museums, churches, and a university. The class will travel to the Yankton Sioux and Rosebud Reservations and visit the powwow ground at Milk's Camp, the oldest continuous community in the area.
Along the way, participants will hear speakers, play ancient games, listen to stories in Native voices, and discover resources to use in the classroom. Led by educators Marty Watson and Barb Richardson, as well as many other Native and non-Native scholars and experts, participants will go home with new experiences, a framework to help process Indigenous history, and resources to help bring this information to classrooms all over South Dakota.
The Teachers Institute is limited to 25 participants, who will receive one meal a day, field trip transportation, and the cost of the college credits. Priority will be given to South Dakota teachers or students in South Dakota colleges or universities preparing to become teachers. The class is also open to senior high school students in the state.
Participants will meet from 8:30 a.m. to 6 p.m. every day from Monday, July 17 through Thursday, July 20. On Friday, July 21, the class meets from 12 p.m. to 9 p.m. Housing is not provided, but rooms are available in nearby towns and at Bob's South Dakota Hunting Services lodge near Herrick, where many presentations and discussions will be held.
Schedule: EDUC 359/559 Lakota History and Culture
Day 1: Monday, July 17 — Presentations by Marty Watson and Barb Richardson. Visits to Fort Randall, Yankton Indian Reservation, Marty Indian School, Whetstone Bay Agency, and other historical sites.
Day 2: Tuesday, July 18 – Trips to Milk's Camp and Lakota Youth Camp, along with educational presentations on the Pick-Sloan Plan and Native boarding schools.
Day 3: Wednesday, July 19 – Visits to Rosebud Indian Reservation, Sicangu Heritage Center, Sinte Gleska University, and Buechel Memorial Lakota Museum.
Day 4: Thursday, July 20 – Presentations by Marty Watson, Diane Wilson, and Barbara Richardson. Tour Gregory County Historical Museum. Attend the play "Wounded Knee 1890, Three Women, Three Lives, Three Cultures" presented by Dakota Daughters.
Day 5: July 21, 2023 – Presentations on Lakota Food and Diet, Buffalo and the Plains Indians, and the Oceti Sakowin Essential Understandings and Standards. Powwow at Milk's Camp.
For more information or to register, contact Barb Richardson at barb7656@gmail.com
---
Learn more about humanities programming in South Dakota by signing up for SDHC e-Updates!