Sandy Barnard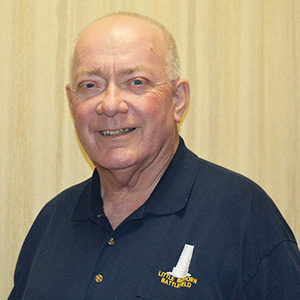 Sandy Barnard specializes in writing about the Civil War and the Plains Indian engagements of the post-war period. For nearly 25 years, he edited the annual Greasy Grass magazine published by the Custer Battlefield Historical & Museum Association. A U.S. Army veteran who served as an intelligence officer in Vietnam in 1968-1969, Barnard holds degrees from Boston College and the University of Missouri School of Journalism. He is a retired professor emeritus from Indiana State University.
Featured Book: George Armstrong Custer: A Military Life
Website: https://www.indianwarsbooks.com/
---
SANDY'S EVENTS:
Friday, Sept. 23 @ 1:30 p.m. – Custer Came, Custer Saw, So Why Was He Conquered? – Oscar Larson PAC, Multi-Use Rehearsal North (193A)· 
Friday, Sept. 23 @ 3:30 p.m. – Author Signing Event– Oscar Larson PAC, Room 140
Click here to view the full Festival schedule.