Sarah Stonich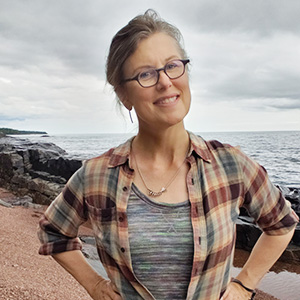 Sarah Stonich is the author of These Granite Islands, a Barnes & Noble Great New Writers pick, and Laurentian Divide, winner of the 2019 Minnesota Book Award. Her other work includes the memoir Shelter: Off The Grid In The Mostly Magnetic North and the RayAnne series, which debuted in 2020 with Fishing! The recipient of a Loft McKnight Award and four Minnesota State Arts Board fellowships, Stonich lives in a repurposed flour mill on the Mississippi River.
Featured Book: Reeling
Website: http://sarahstonich.com
---
Check back soon for details about Sarah's appearance at the 2022 Festival of Books!