Sarah Vogel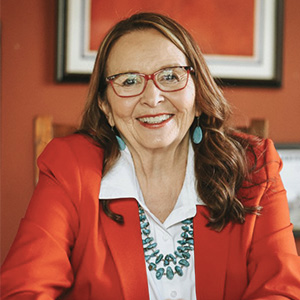 Sarah Vogel is an attorney, advocate, and author of The Farmer's Lawyer, a memoir about the landmark class action lawsuit, Coleman v. Block. She brought and won this historic case against the federal government on behalf of 240,000 family farmers facing foreclosure during the 1980s farm crisis. Along with advocating for family farmers, women, and Native Americans, Vogel served two terms as North Dakota Commissioner of Agriculture, the first woman to be elected to this position in any state.
Featured Book: The Farmer's Lawyer: The North Dakota Nine and the Fight to Save the Family Farm
Website: http://sarahmvogel.com
---
SARAH'S EVENTS:
Friday, Sept. 23 @ 4:30 p.m. – Opening Reception – Smithsonian's Museum on Main Street "Crossroads: Change in Rural America" Exhibition – South Dakota Agricultural Heritage Museum, Brookings
Saturday, Sept. 24 @ 2:00 p.m. – The Farmer's Lawyer: Telling the Story of the 1980s Farm Crisis – Brookings Public Library Cooper Rooms A & B, Brookings
Saturday, Sept. 24 @ 4:00 p.m. – Author Signing Event– Oscar Larson PAC, Room 140
Click here to view the full Festival schedule.