SDHC Scholar Betz-Hamilton Explores Familial Identity Theft
July 8, 2023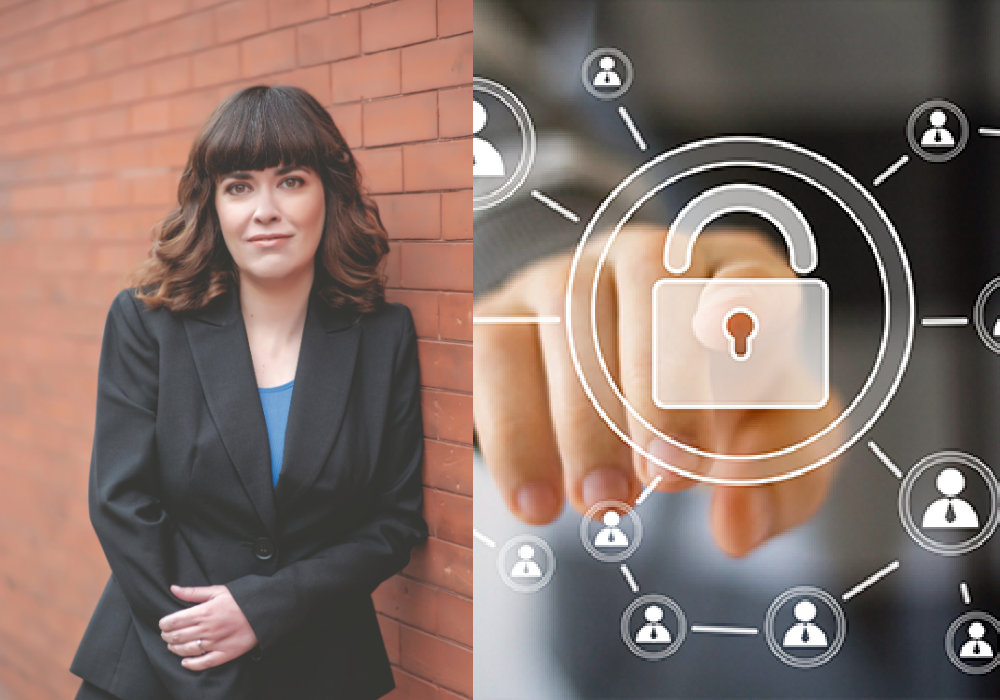 "Identity theft is not a joke, Jim!"
This iconic, and often-quoted, line from "The Office" usually has people chuckling and scoffing. SDHC scholar Axton Betz-Hamilton, however, is not laughing. She knows all too well that identity theft, especially when perpetrated by loved ones, is an under-discussed crime that truly does ruin lives.
Axton Betz-Hamilton, an assistant professor in SDSU's School of Health and Consumer Sciences, has made it her mission to educate the public about familial identity theft. Through the SDHC Speakers Bureau, she illustrates the seriousness of this crime by reviewing victim stories and case-related documents, including her own.
Familial identity theft occurs when an individual obtains and uses the identifying information of a relative for personal gain without consent. This is an often-unreported crime, yet the financial, emotional, and physical impacts can be long-lasting, as Betz-Hamilton has experienced.
"My life was personally affected by identity theft beginning in 1993, when I was in fifth grade," she said. "At that time, my mother said her identity along with my father's had been stolen. I watched them unsuccessfully try and recover from identity theft until I went to college in January 2000."
Betz-Hamilton first learned that her identity, too, had been stolen when she tried to establish electric service in 2001. Her identity had apparently first been stolen in 1993, the same year as her parents'.
This unfortunate experience shaped Betz-Hamilton's academic interests, spurring her to obtain a PhD in Human Development and a graduate certificate in Family Studies and Family Financial Planning. She was ultimately able to identify her own offender 20 years after her identity was originally stolen. "I continue to conduct research on identity theft, specifically familial and familiar identity theft," she said.
In 2021, according to Betz-Hamilton, nearly 42 million U.S. residents were victims of identity theft. Almost one-third of victims had their identity stolen by a relative, which qualifies as familial identity theft.
Betz-Hamilton wants to educate people on how to defend against, and recover from, the devastating crime of familial identity theft. "I hope attendees learn that familial identity theft is a complex problem that affects victims financially, emotionally, physically, and relationally," she said.
To book Betz-Hamilton for your event, visit https://sdhumanities.org/speakers-bureau/
---
Learn more about humanities programming in South Dakota by signing up for SDHC e-Updates!