SDHC Spreads "Magic" to Every Third-grade Classroom in South Dakota
October 21, 2023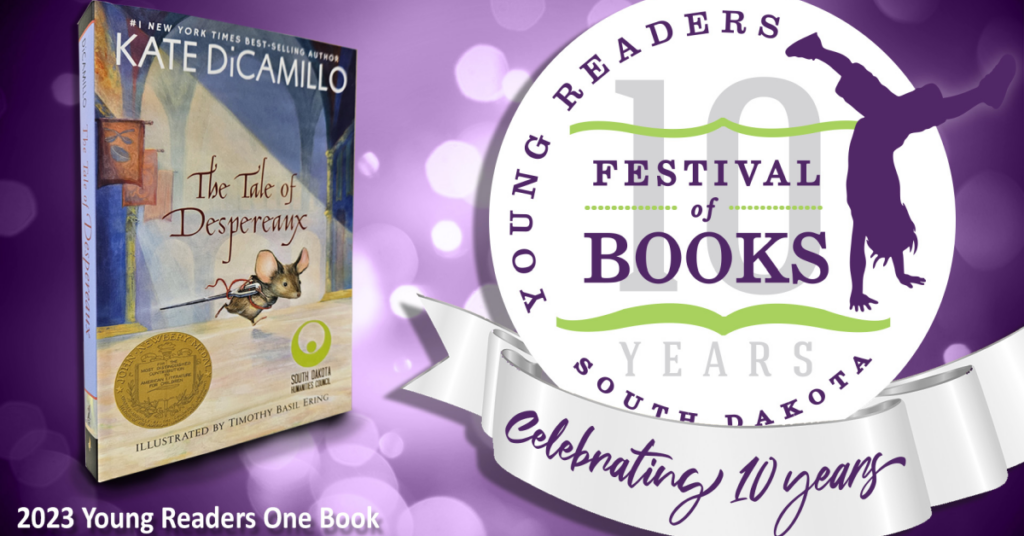 Dr. Seuss perhaps said it best: "You can find magic wherever you look. Sit back and relax, all you need is a book!" The South Dakota Humanities Council, through its Young Readers One Book program, was able to spread a little of that magic in recent weeks, delivering a free book to every South Dakota third grader.
To inspire imagination and increase excitement about literacy, SDHC selects one book annually to share with third graders across the state. The combination of book ownership and an author visit helps shape meaningful reading habits in an ongoing effort to increase our youth's reading achievement levels.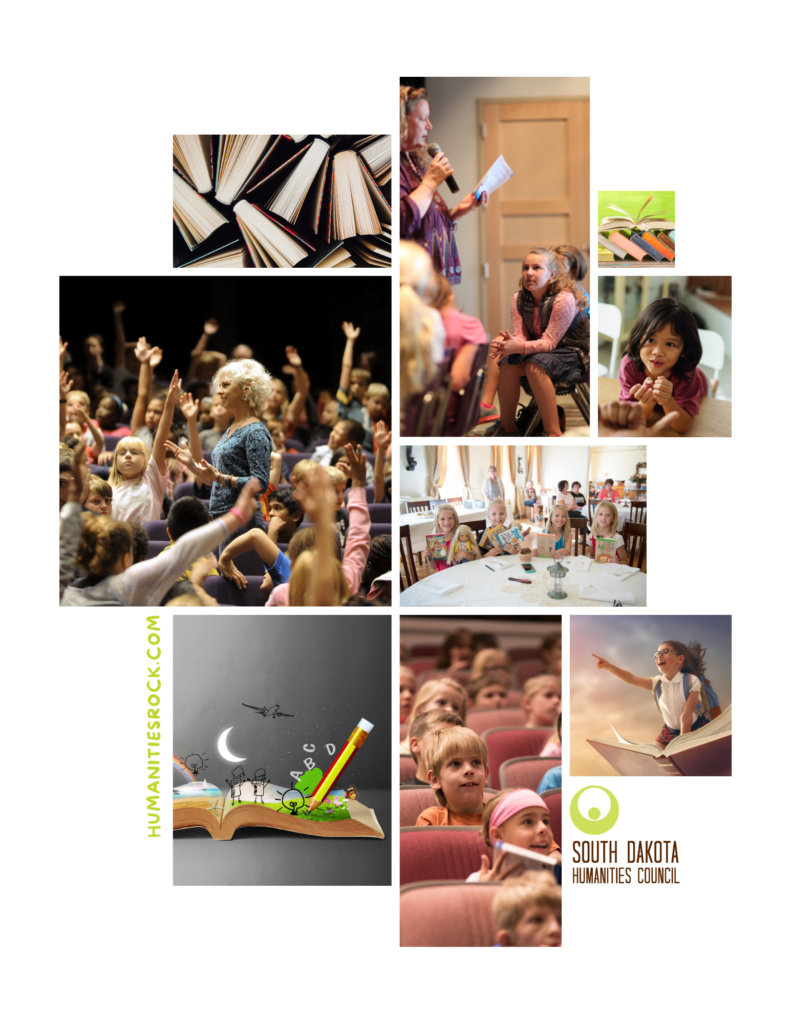 This year's Young Readers One Book is "The Tale of Despereaux" by two-time Newbery Medalist Kate DiCamillo. Her book "The Miraculous Journey of Edward Tulane" was the first selection in 2014, with a few thousand copies distributed in Eastern South Dakota as part of a pilot program. DiCamillo's return this fall celebrated the 10th year of the program, and she spoke to almost 2,000 people, including more than 1,600 third graders, during Young Readers Festival events.
In its 10th year, the program reached a milestone, delivering over 14,000 copies of DiCamillo's book for every third-grade student in public, tribal, and private schools throughout the state. First Bank and Trust and Northern Hills Federal Credit Union provided funding to cover the cost of books for students in their service areas. Distribution support came from three partners – Black Hills Reads, First Bank and Trust, and the South Dakota Statewide Family Engagement Center.
You can join in the excitement by viewing this year's Young Readers author video on the SDHC website at www.sdhumanities.org/young-readers/ and by watching recordings from the Festival of Books on SDHC's Facebook page at www.Facebook.com/sdhumanities/. As we look forward to the 2024 Young Readers One Book program, SDHC hopes to raise $105,500 to support the purchase and distribution of books to reach every third grader in South Dakota once again. We invite the public to help play a pivotal role in shaping the future of our state's educational and cultural landscape by donating at www.HumanitiesRock.com.

---
Learn more about humanities programming in South Dakota by signing up for SDHC e-Updates!