Shane Gerlach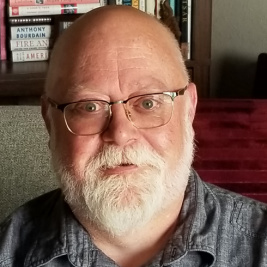 Topics: Communication, Creativity and Cons, Inclusivity, Literature, Visual Art, Writing
Community: Sioux Falls
Program Types: Speakers Bureau, Virtual Program(s)
director@siouxpercon.com | 605-661-8852 | siouxpercon.com
Acceptance Through a Nerd Convention on the Plains
SiouxperCon needed to be a place of acceptance, empowerment, validation, safety and community. It had to be where the marginalized could feel accepted, where no matter who you are you could feel that you are a part of a community. Some of you may not believe that a "comic book convention" can do all of that; but let me assure you it not only happened; but it happened quickly and organically.
The Importance of Sequential Art in the Classroom
Sequential Art is a form of art that uses images deployed in a specific order with purpose of graphic storytelling such as comic books or graphic novels. While often considered "recreational reading" comics and graphic novels are a legitimate form of art and literature and can be a powerful tool in the classroom, specifically for learners that may be resistant to reading.
Comics Are for Everyone
Dispelling the myth that comics are for kids, this discussion will take readers from the magical childhood worlds of Mo Willems (Pigeon and Elephant & Piggie series) Dav Pilkey (Captain Underpants, Dog Man) to the young reader adventures of Judd Winnick's HiLo, & Jeff Smith's Bone; on through the traditional mythologies, super heroics and New York Times best selling, Tony Winning and Pulitzer prize winning comic books from Authors Gaiman, Willingham, Spiegelman, Bechdel, Moore, Lewis and others.