Sharon Chmielarz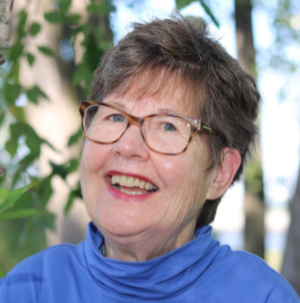 Sharon (Grenz) Chmielarz was born and raised in Mobridge, South Dakota, attended two years at Sioux Falls (then) College, and graduated with degrees in German, French, Education, and English from the University of Minnesot,a where she fell in love with poetry. She has published 13 books of poetry and three children's picture books. In May the South Dakota State Poetry Society named Chmielarz the 2021 Poet of Merit.
Featured Book: Speaking in Riddles
Website: https://www.sharonchmielarz.com/
---
Check back soon for details about Sharon's appearance at the 2022 Festival of Books!