South Dakota Titles for National Book Festival Announced
August 27, 2022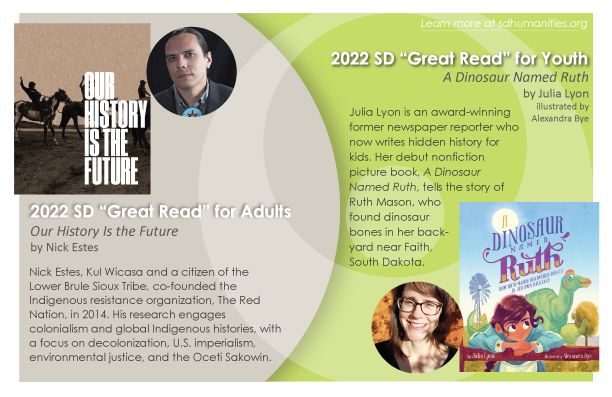 The South Dakota Humanities Council has selected one youth and one adult book to represent South Dakota at the 2022 National Book Festival in Washington D.C.: A Dinosaur Named Ruth by Julia Lyon and Our History Is the Future by Nick Estes.
Both titles will be part of the National Center for the Book's Great Reads from Great Places program. Great Reads from Great Places features books and authors representing the literary heritage of all 50 states, the District of Columbia, Puerto Rico, the U.S. Virgin Islands, Guam, American Samoa, and Northern Marianas. The program has exclusively highlighted youth titles for over 20 years but is introducing adult works for the first time in 2022.
"We are proud to represent South Dakota's literary heritage with books that tell the stories of our state," said Ann Volin, SDHC executive director. "Readers of all ages will learn about our history, culture, and landscape through these titles."
After two years of virtual events, this year's National Book Festival returns to in-person programming on Sept. 3 in Washington D.C. For those who cannot attend, recordings and live streams of author panels will be available online at https://www.loc.gov/events/2022-national-book-festival/schedule/watch-the-festival.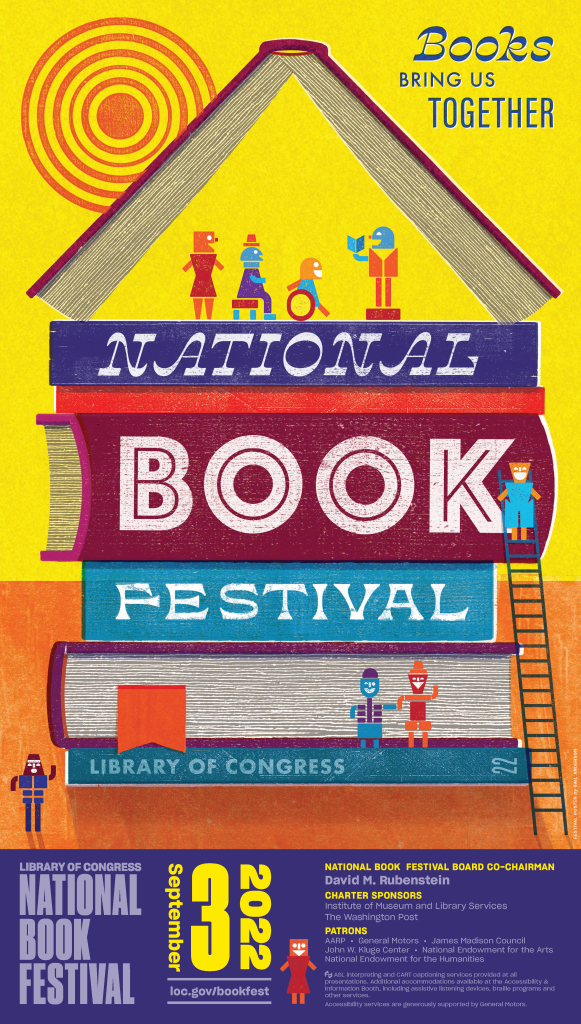 Both authors will also appear in person at the South Dakota Festival of Books in Brookings on Sept. 23-25 for presentations, panel discussions, and book signings.
A Dinosaur Named Ruth tells the true story of Ruth Mason, a young pioneer girl who finds dinosaur bones in her backyard near Faith, South Dakota. Author Julia Lyon is an award-winning former newspaper reporter who now writes children's books about hidden history.
Nick Estes, from Chamberlain, South Dakota, is a citizen of the Lower Brule Sioux Tribe. He recently joined the Department of American Indian Studies at the University of Minnesota. His book, Our History is the Future, discusses the recent #NoDAPL protests at Standing Rock and places them within a context of two centuries worth of Indigenous resistance to injustices perpetrated on area tribal citizens and their land.
Our History is the Future is also the 2022 One Book South Dakota. This initiative encourages everyone across the state to read and discuss the same book throughout the year.
More information about the selected authors, the South Dakota Festival of Books, and One Book South Dakota is available on the SDHC website.
---
---
Learn more about humanities programming in South Dakota by signing up for SDHC e-Updates!