April 19, 2022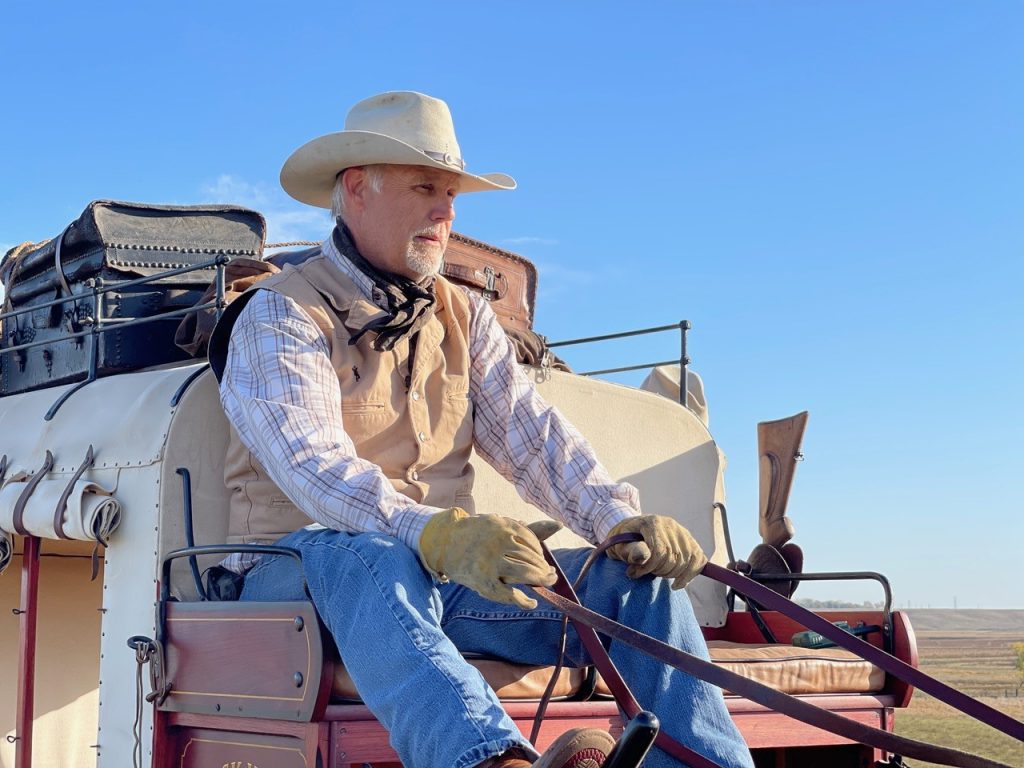 For Doug Hansen of Mitchell, recreating history is both a passion and a profession.
Hansen has spent more than four decades custom building and restoring ox, mule, and horse-drawn vehicles from the 1800s and early 1900s. Now, his craftsmanship is on display in a new documentary on South Dakota Public Broadcasting.
"Wagon Master: Hansen's Hand-Crafted History" will air on SDPB1-TV Thursday, April 21 at 8 pm CT and Sunday, April 24, at 1 pm CT. The program was produced for the Oregon-California Trails Association by Knowledge Tree Films and funded, in part, through a grant from the South Dakota Humanities Council.
The film premiered live in Mitchell on March 30 with a full afternoon of events, including a screening, a question-and-answer session, a meet-and-greet with cast and crew, and an after-party.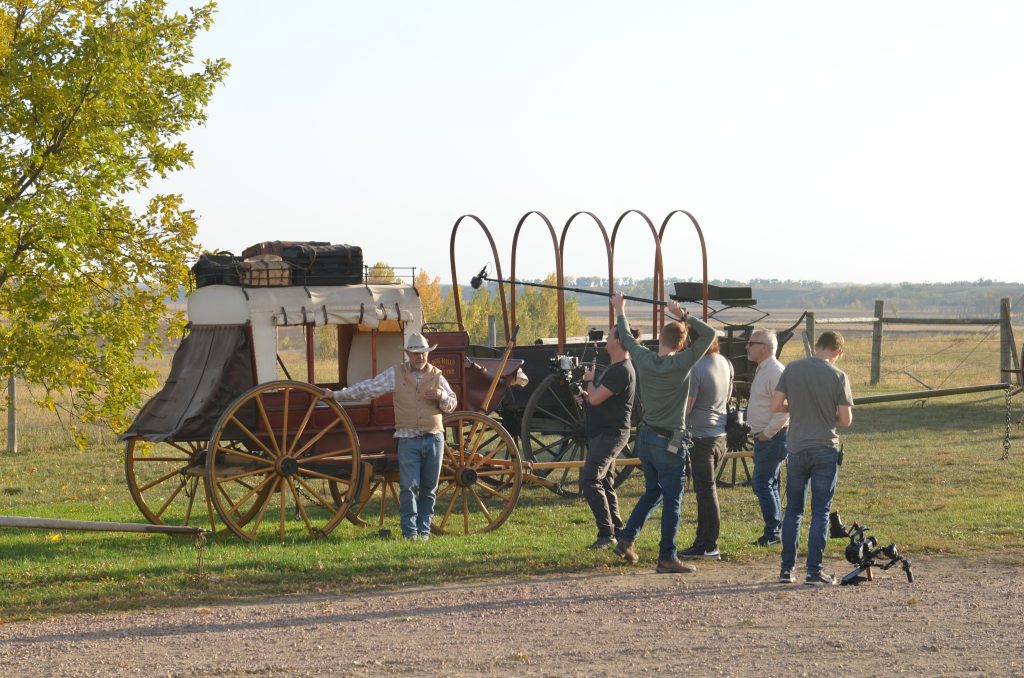 Travis Boley, Oregon-California Trails Association Manager, called the red-carpet film screening "a resounding success," with a standing room only crowd in a 250-seat theatre. "The community of Mitchell sure did pull together to create a first-class reception for this event, even on a cold blustery day with a few snowflakes in the air."
The audience was not only large, but also enthusiastic. One attendee noted that the film is "so interesting. It leaves you wanting more." Another was impressed with the way the film illustrated "the importance of artisan craft work in American history."
Hansen is certainly an artisan. He and his team at Hansen Wheel and Wagon Shop make everything from scratch, using many original 19th century hand tools and techniques that those who mastered this craft during the heyday of emigrant trails also used. It's an intensive effort, from designing by eye to shaping the wood, blacksmithing the iron, upholstering, painting, and detailing.
A Concord Stagecoach, for example, takes 1,200 hours to build, no small feat. Hansen keeps at it because he loves to see history come to life. "Each day we have an opportunity to preserve and recreate history through the restoration and replication of wheeled vehicles, many of which shaped our great state and country."
Boley hopes the film will spark even greater interest in this important history. Already, it has led to "talk of establishing a Dakota Chapter of OCTA to explore the history of the northern routes to South Pass, such as the Nobles Trail that ran from St. Paul, MN to South Pass, WY, built in the mid-1850s as part of a Congressional budget resolution," he said. "South Dakota has and retains a rich trail history heritage."
Through his one-of-a-kind creations and restorations, Hansen ensures that history won't be forgotten.