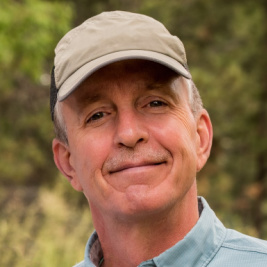 Topics: American Old West, Black Hills, History, Photography, South Dakota
Community: Custer
Program Types: Speakers Bureau, Virtual Program(s)
www.paulhorsted.com
paul@paulhorsted.com | (605) 673-3685
The Black Hills Yesterday and Today
From the 1874 Black Hills "Custer" Expedition through the gold rush, to the early days of tourism, Horsted presents rare historic photographs carefully matched with modern views from the same locations today. The resulting "then and now" images are not only fascinating to see, but also reveal insights into our history, development, ecology and more across the Black Hills region.
Exploring with Custer: The 1874 Black Hills Expedition
The presentation focuses specifically on this historic and controversial expedition. The route of the wagon train and the campsites of the expedition have been located and documented, and Horsted presents details of the first photographs ever taken in the Black Hills, including matching views from today at the same locations.