April 8, 2023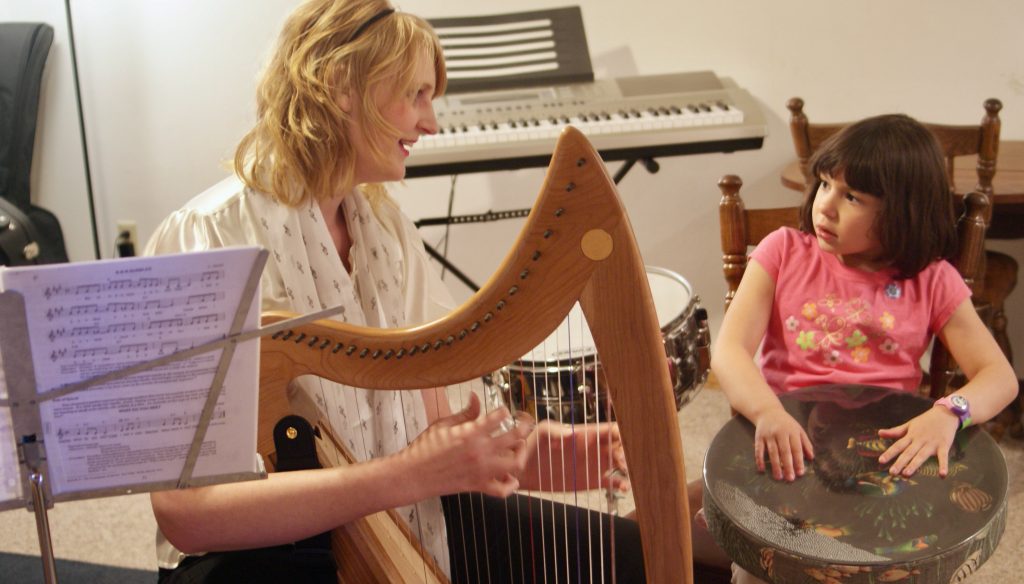 Kristina Gindo is passionate about the power of music to improve lives. During Music Therapy Week, April 10-15, she hopes more people will come to understand the benefits of this form of therapy.
Gindo, one of only a dozen board-certified music therapists in South Dakota, appeared on SDHC's Brainstorming: The Human Connection program last month to discuss her profession's unique combination of arts, humanities, and health care. She defines music therapy as "using music to achieve physical, socio-emotional, language learning, or mental health goals."
Music therapists work closely with patients to set individual goals, ranging from improving mental health to bypassing communication impairments. Gindo has assisted individuals with brain injuries, geriatric needs, autism, and developmental disabilities.
She suggests that people think of music therapy as akin to physical therapy or speech therapy. "It's not an extra," she said. "Music therapists are another part of the health care team."
Music therapy can connect closely to physical needs. For example, a therapist working with a hospice patient might play or sing music at a speed that matches the patient's heart rate, then gradually slow the tempo of the music to bring the heart rate down.
"The cool part, to me, is that we work through the elements of music – rhythm, timbre, instrumentation – to achieve our goals," Gindo said.
She also enjoys the fact that any style of music can be used therapeutically. Gindo has sung Bach to a German patient undergoing chemotherapy, led therapeutic movement to Big Band tunes at nursing homes, and played Nirvana for an inmate. She has also used classical music as background while providing verbal cues for guided imagery to help patients relax, meditate, or manage stress.
Unfortunately, music therapy is often not reimbursed like other types of therapy. Thus, practitioners like Gindo often depend on partnerships with non-profit organizations to support programs, like youth music enrichment offered through a Boys and Girls Club.
Music Therapy Week events will include a proclamation by Brookings Mayor Oepke Niemeyer, along with education and outreach by the South Dakota Music Therapy Association:
Social media posts introducing SDMTA board members and therapists
An April 10 appearance on Dakota News Now
An April 17 appearance on KELOLAND Living
To learn more, visithttps://www.musictherapyempowerssd.com/ and https://www.facebook.com/theSDMTA.
---
---
Learn more about humanities programming in South Dakota by signing up for SDHC e-Updates!