October 7, 2023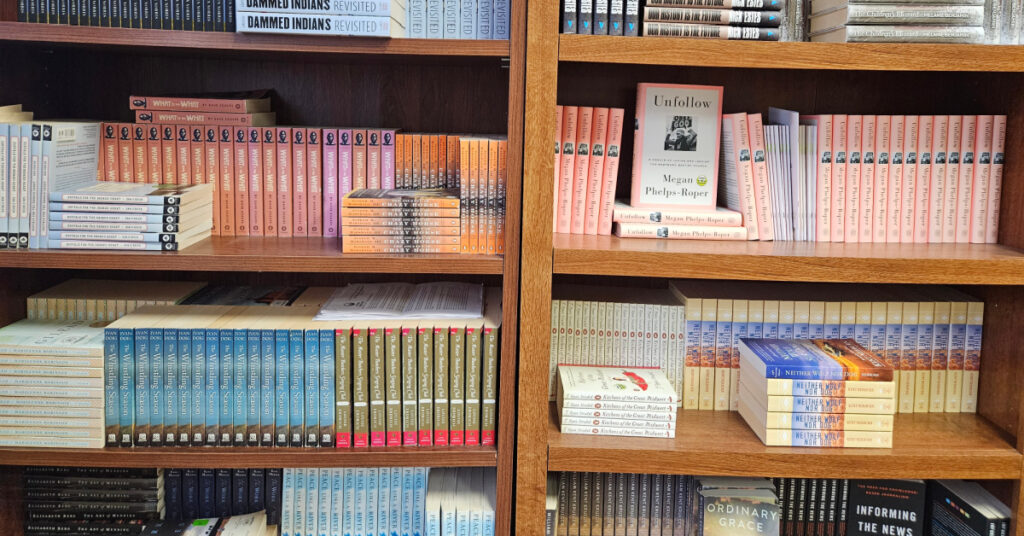 It's time to choose the 2024 One Book South Dakota, and SDHC wants to hear from you!
Each year since 2003, readers across the state have gathered to talk about a single title through the One Book program, which encourages examination of a variety of issues through statewide discussion programs and author visits. To select the One Book, SDHC solicits suggestions from program hosts and participants, authors, librarians, teachers, volunteers, board members, and – of course – readers.
If you wish to nominate a book, please consider the following criteria.
Required Criteria
The One Book South Dakota MUST:
Be written by a living author who will attend that year's Festival of Books
Include content that can generate sustained discussion about topics of regional relevance
Be interesting and accessible to a wide range of readers of different backgrounds
Be well-written by the standards of its genre
Be of manageable length (typically 350 pages or less)
Be readily available in paperback or in a reasonably priced hardcover
Be published by a traditional press (i.e., not self-published or print on demand)
Bonus Criteria
The One Book South Dakota MAY:
Be written by an author who will tour the state, meeting readers in anywhere from three to 20 communities (in addition to the Festival host city)
Include a South Dakota connection, whether via author, setting, or topic
Be available in large print, audio, and electronic formats
Be published within the past decade
Suggestions are considered based on reviewing these criteria, narrowing the list to a few finalists, and consulting with the author and publisher. The final responsibility for determining each year's One Book rests with SDHC staff.
The One Book can be of any genre, with consideration given to long-term balance of fiction and nonfiction titles and of male and female authors, as well as representation of Indigenous writers. A list of past selections is available at https://sdhumanities.org/wp-content/uploads/2023/02/SDHC-OneBookList-updatedFeb2022edit.pdf
To suggest a title for consideration in 2024 and beyond, please complete the survey at https://sdhumanities.wufoo.com/forms/p1rqk85q02q0ejh/
You may access the survey as many times as you wish through October 31, 2023.
---
Learn more about humanities programming in South Dakota by signing up for SDHC e-Updates!