January 14, 2023

The Smithsonian Institution's Museum on Main Street traveling exhibition, "Crossroads: Change in Rural America," is on the move. After an opening run at the South Dakota Agricultural Heritage Museum in Brookings, it is now on display at the Mead Museum in Yankton through March 5.
Yankton is the second of four stops for the exhibition, which encourages conversations about local history, explores the pleasures and challenges of rural living, and examines how change impacts small communities. At each tour location, the host venue contributes its own programming to provide unique context and reflect local history.
At the Mead Museum, featured communities include Gayville, Lesterville, Mission Hill, Utica, Volin, and Yankton. The local portion of the exhibition will include everyday objects, photographs, and memorabilia from the area, such as a desk from a one-room schoolhouse.
Mead Museum Director Crystal Nelson hopes the "Crossroads" exhibit will prompt visitors to think more deeply about the history and culture of the area. "We all get so busy in our day-to-day life, and we forget to stop to recognize how much our rural life means to us," she said.
"A neighbor who always waves hello on the road, a random helper who pushes a little extra snow without expecting acknowledgement, or the comfort of knowing that, when help is needed, someone will be there. Taking the time to appreciate rural life will ensure its culture will be preserved for generations, no matter how much society changes."
The exhibition offers an opportunity to examine the tremendous changes in rural America, specifically in South Dakota, and their impact on the people and culture. It also provides a space to discuss revitalization efforts and highlight the multifaceted historical aspects of agriculture in the state.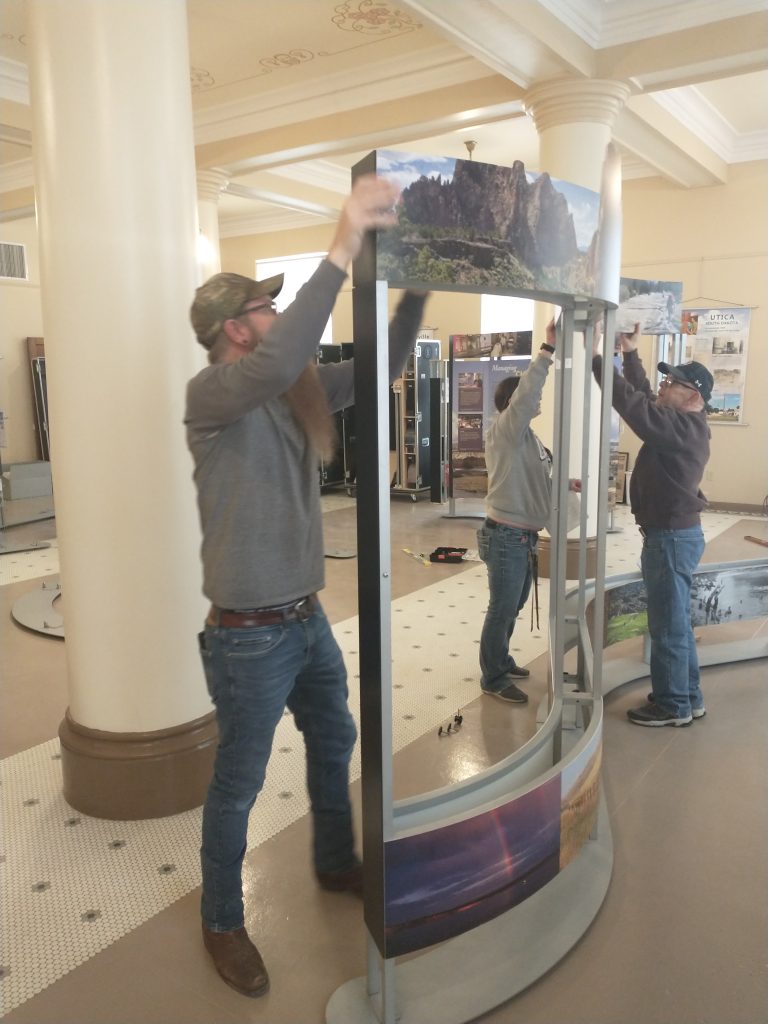 "Crossroads" is on exhibit at the Mead Museum, 82 Mickelson Drive, Monday through Saturday from noon to 4 p.m. For more information, visit https://www.meadbuilding.org/ or call Crystal Nelson, 605-665-3898.
Upon finishing its run at the Mead Museum, the exhibition will appear at the Sturgis Public Library and  Fort Sisseton. Additional information is available at https://sdhumanities.org/museum-on-main/. Museum on Main Street is a collaboration between the Smithsonian Institution and state humanities councils nationwide, with support from the United States Congress. The "Crossroads" tour in South Dakota is sponsored by SDHC in cooperation with the South Dakota Agricultural Heritage Museum and the two other host sites.
---
Learn more about humanities programming in South Dakota by signing up for SDHC e-Updates!