September 2, 2023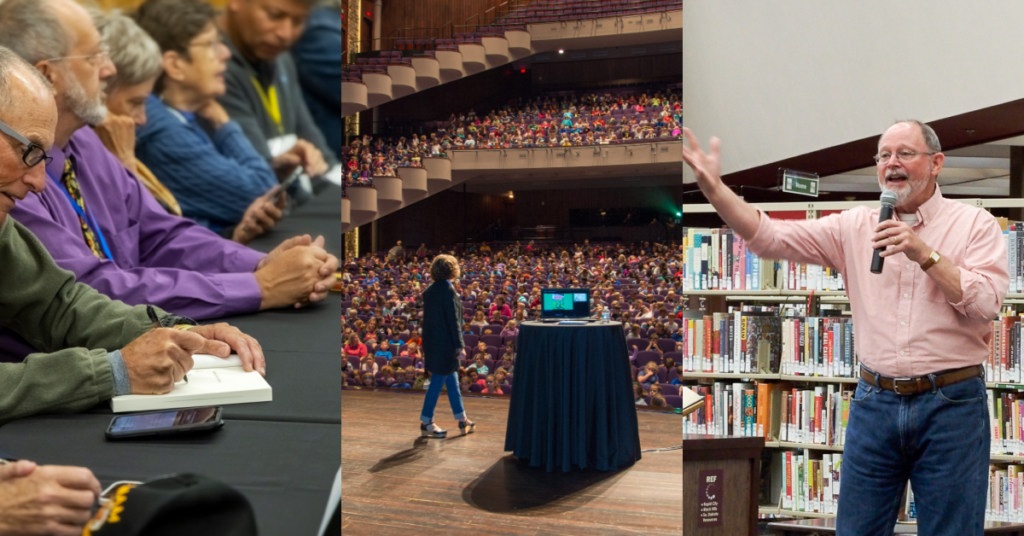 Let the planning begin!
The 21st annual South Dakota Festival of Books in Deadwood is less than three weeks away, and the complete event schedule and ticket order link are now available online at https://sdhumanities.org/festival-of-books/.
Most Festival events are free – just find out where your favorite authors are speaking and walk on in! However, some special events require paid tickets, which are available through the "Get Your Tickets Here" button on the website (or by calling 605-688-6113 or emailing info@sdhumanities.org).
Festival Special Events
Author Reception – Sept. 21, 6:30-8:30 p.m., Deadwood Public Library
$50.00
Mix and mingle with Festival authors while enjoying drinks and hors d'oeuvres at the historic Deadwood Public Library.
SEVEN Writing Workshops! – Sept. 22 & 23, Various Times & Venues
$20.00
Whether you want an overview of the entire writing and publishing process or a deep dive into creating poetry, establishing place, or making the most of your journals, our Festival presenters can help you!
Literary Feast: Family, Food & Fiction – Sept. 22, 5-6:30 p.m., Martin & Mason Hotel, 1898 Grand Ballroom
$40.00
Enjoy fine food and drink as 2023 One Book SD ("The Seed Keeper") author Diane Wilson & 2017 One Book SD ("Kitchens of the Great Midwest" author J. Ryan Stradal entertain and inspire you with tales of seeds grown, meals shared, and relationships strengthened.
Book Lovers' Brunch – Sept. 24, 6:30-8:30 p.m., The Lodge at Deadwood, Russell Room
$20.00
Enjoy "The Eye Opener" breakfast with your fellow readers and writers as you prepare to close the Festival with a celebration of poetry and prose.
We are still looking for volunteers to help us with the Festival! If you are interested, please fill out our online application: https://sdhumanities.wufoo.com/forms/whq1h5s1jsaqy5/
---
Learn more about humanities programming in South Dakota by signing up for SDHC e-Updates!