Terrance Hayes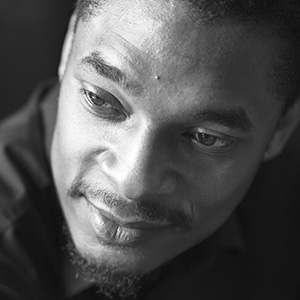 Terrance Hayes has written six poetry collections, including American Sonnets for My Past And Future Assassin, a finalist for the National Book Award, National Book Critics Circle Award, and TS Eliot Prize; and Lighthead, winner of the 2010 National Book Award for Poetry. His prose collection, To Float In The Space Between, won the Pegasus Award for Poetry Criticism. A professor of English at New York University, Hayes has received fellowships from the MacArthur, Guggenheim, and Whiting foundations.
Featured Book: American Sonnets for My Past and Future Assassin
Website: http://terrancehayes.com
---
TERRANCE'S EVENTS:
Friday, Sept. 23 @ 7:30 p.m. – American Sonnets: Poetry & Identity – Oscar Larson PAC Larson Memorial Concert Hall, Brookings
Click here to view the full Festival schedule.