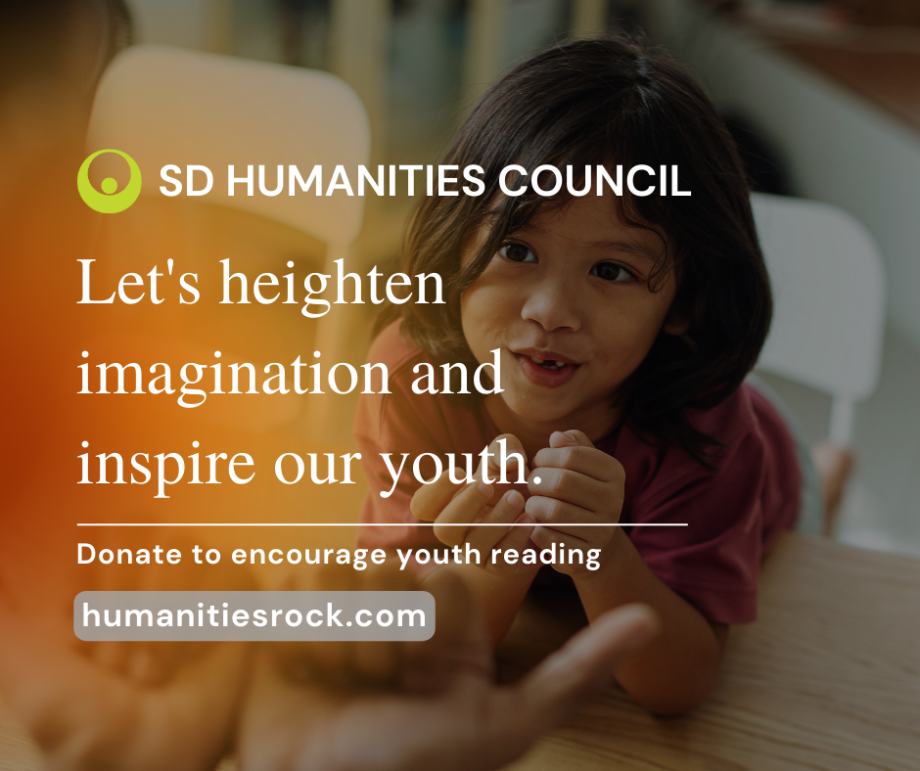 You are amazing –
THANK YOU!
Our Progress for the youth of South Dakota
---
Young Readers is just one of our programs
We inspire the youth of South Dakota through book ownership and face-to-face visits with authors and artists create the kind of lifelong excitement for reading and writing.
Each year, SDHC selects a book for the Young Readers One Book program to share with children across the state. This program provides over 12,000 books to students across the state and is made possible by generous donors.
The 2023 Young Readers One Book selection is The Tale of Despereaux by Kate DiCamillo, illustrated by Timothy Basil Ering. The hero of this Newbery Medal-winning book is Despereaux Tilling, a mouse who is in love with music, stories, and a princess named Pea. It is also the story of a rat called Roscuro, a serving girl named Miggery Sow, and the adventures that bring them together.